A 5-Min Introduction to Beat Zoderer's 'Kubistische Modelle'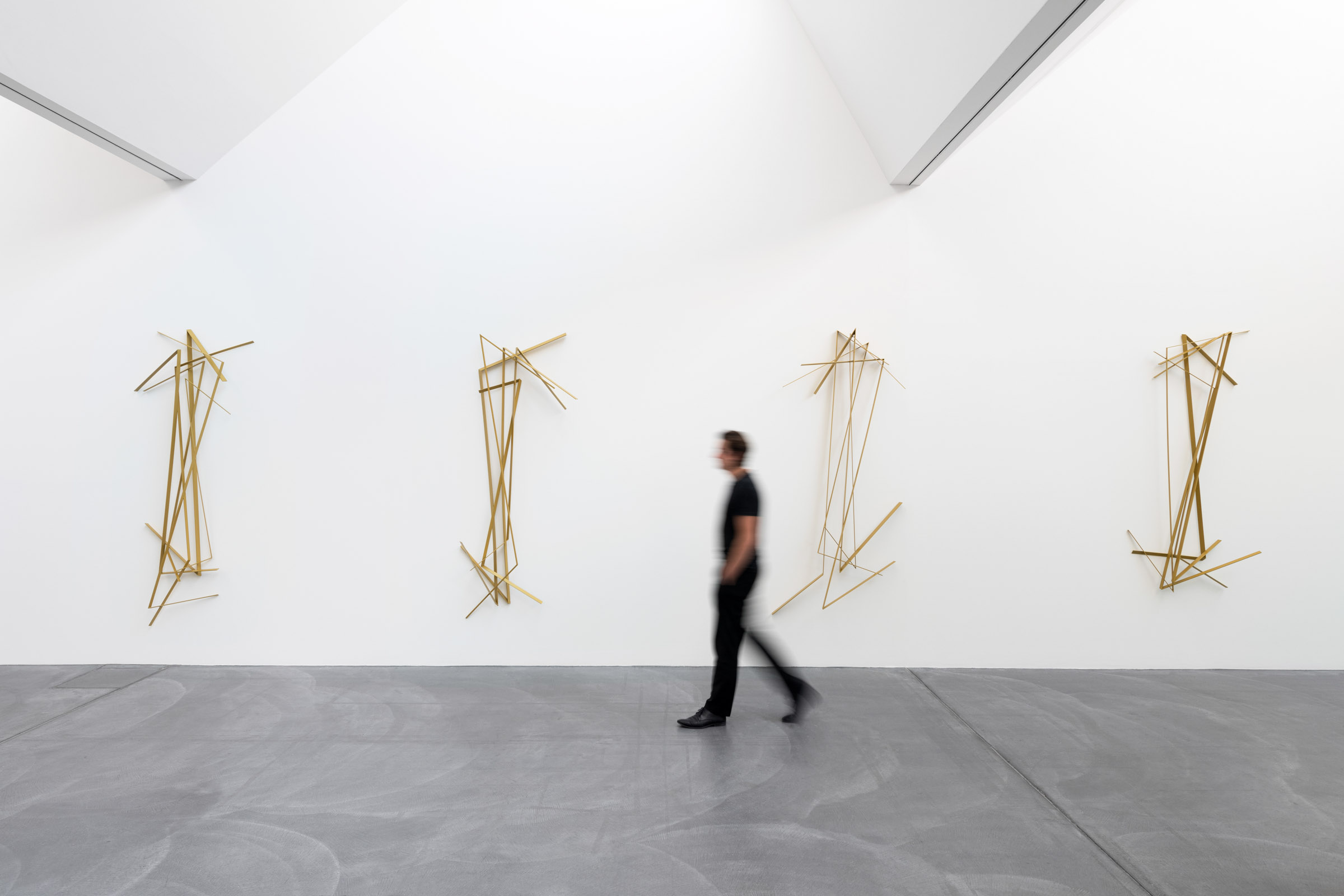 What is the relationship between Beat Zoderer, Marcel Duchamp and Gerhard Richter?

The days leading up to the opening of a new exhibition are busy and exciting – with artists installing their works, or even creating them on site. For a week, the team witnessed the creation of Beat Zoderer's 'Ultimate Sphere' in the gallery's north space – a giant sphere that, due to its sheer size and lightness, marks the focus of the artist's show, The Ultimate Sphere, at von Bartha, Basel. 
However, it was Zoderer's 'Kubistische Modelle' (translated 'Cubist Models') hanging on the wall of the gallery that immediately caught my eye ahead of the opening. I couldn't help but think of Marcel Duchamp's famous painting, 'Nude, Descending a Staircase No.2', and here's why.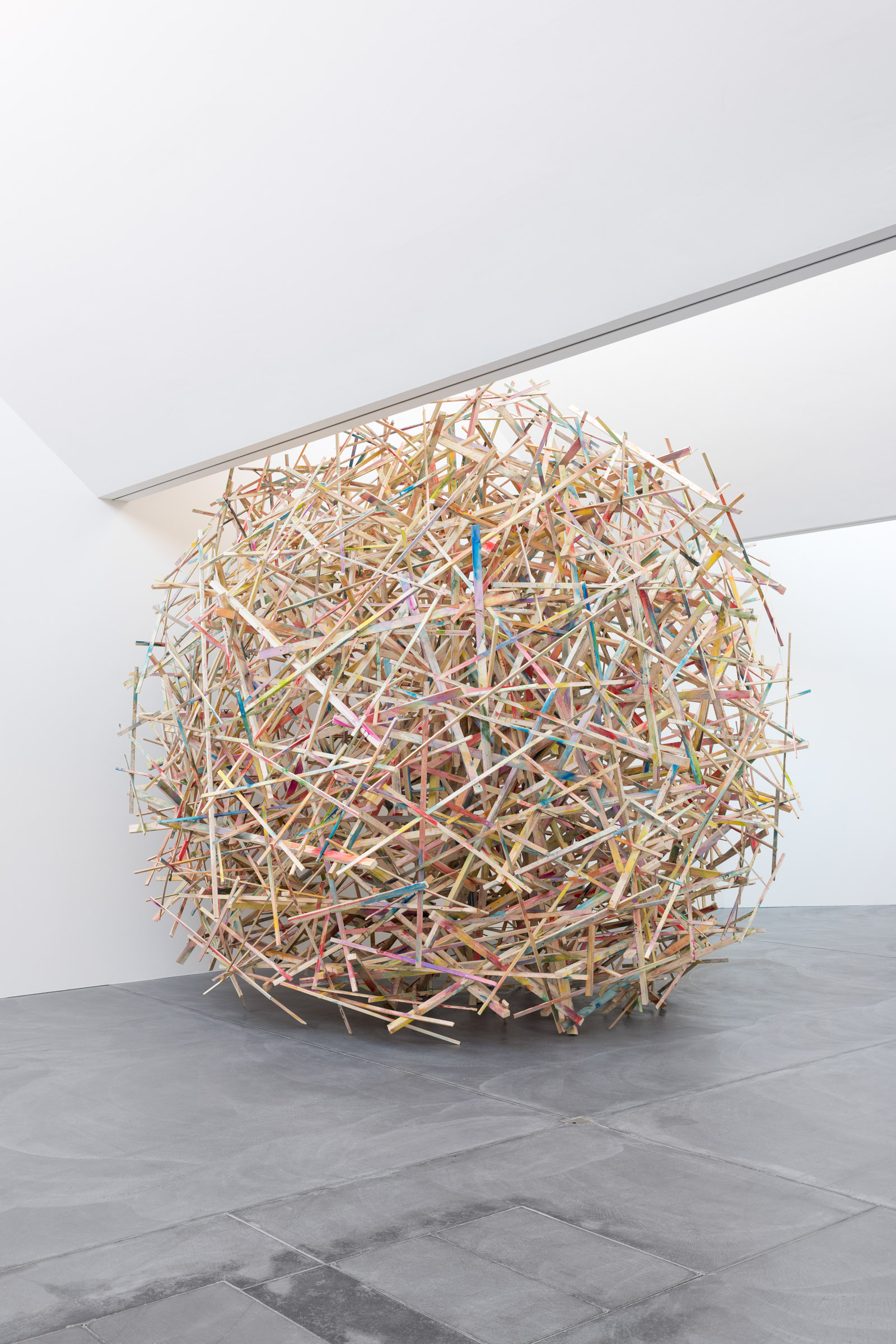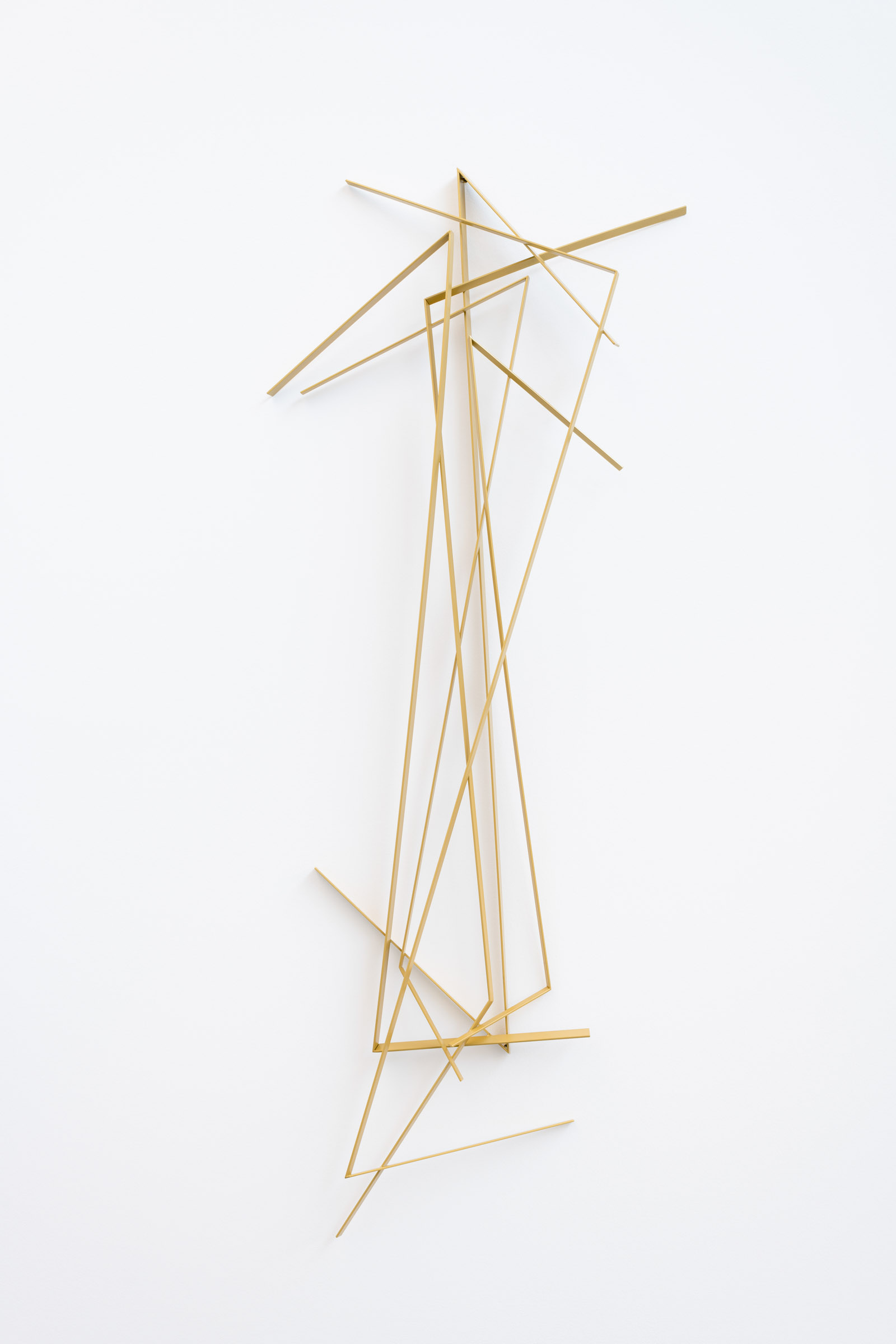 The sculpture, fixed to the wall, seems to move – evoking the figure of a human being. The shadows of the six narrow, line-like profiles, one above the other, strengthen this effect, making the zigzag shape appear like a physical silhouette that moves.
The ochre-coloured varnish of the metal profiles promotes an association with Duchamp's well-known painting, which caused a great stir at the time, and would later become one of the most famous Cubist works.
Beat Zoderer works with the basic elements of Cubism, reducing the subject matter to a series of geometric forms and layering these elements to evoke movement. The contours are sharp, but the shadows blur the sharpness – creating a strong spatial effect in which the empty space is as important as the physical space the sculpture occupies.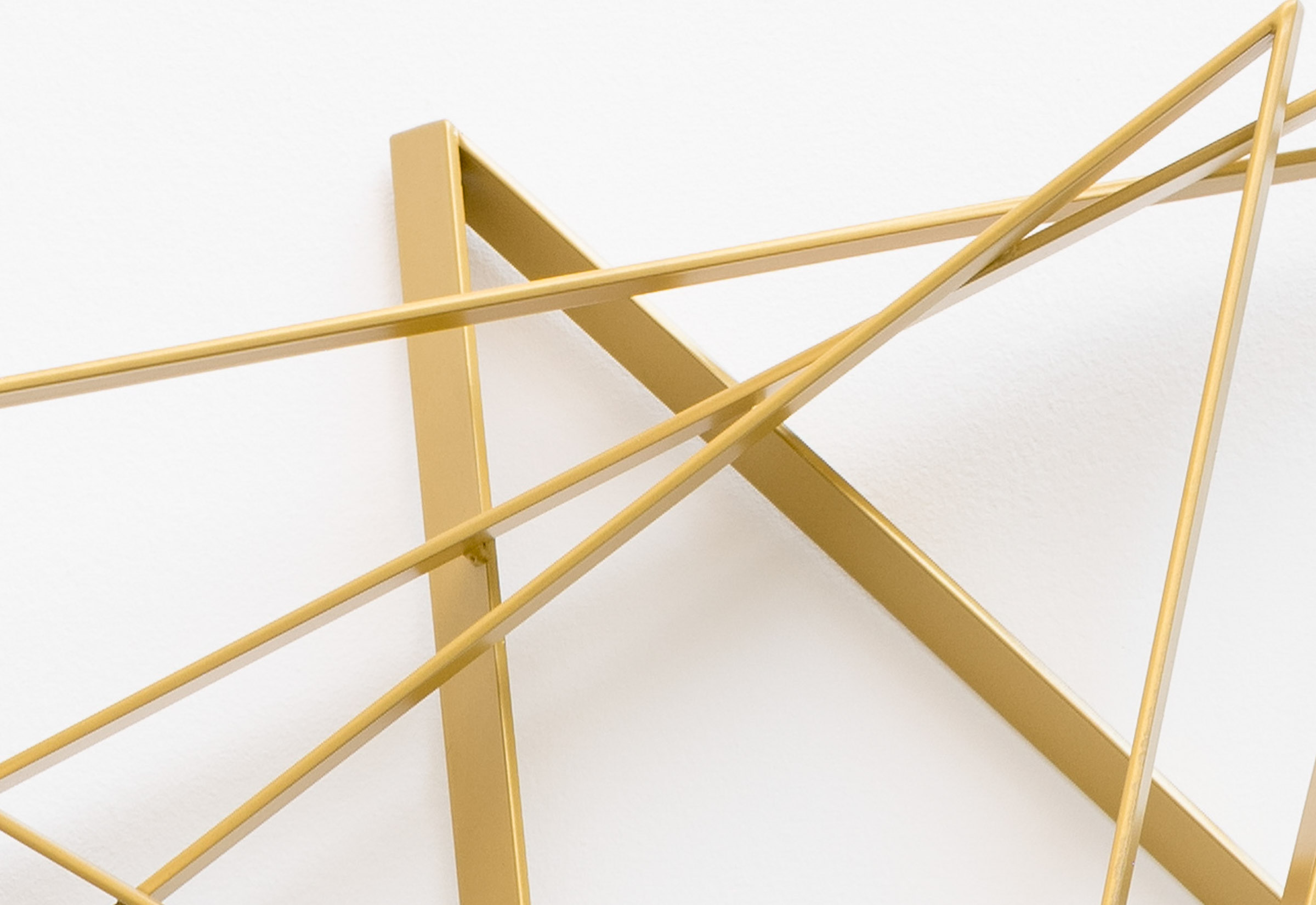 54 years after Marcel Duchamp's sensational painting, Gerhard Richter adopted the same motif in his painting 'Ema', seen then as an apparently 'traditional' form of painting. 55 years later, Beat Zoderer is creating works that resemble sketches, or echo the basic structure of Duchamp and Richter's contrasting pieces. The viewer sees exactly how the work is made, how it is "Zodered", as the artist says himself. 
For Zoderer, it seems logical that movement now plays a central part in his work. 
'Kubistische Modelle' mark a new encounter with Cubism a good 100 years after the movement began.