Transforming architecture through art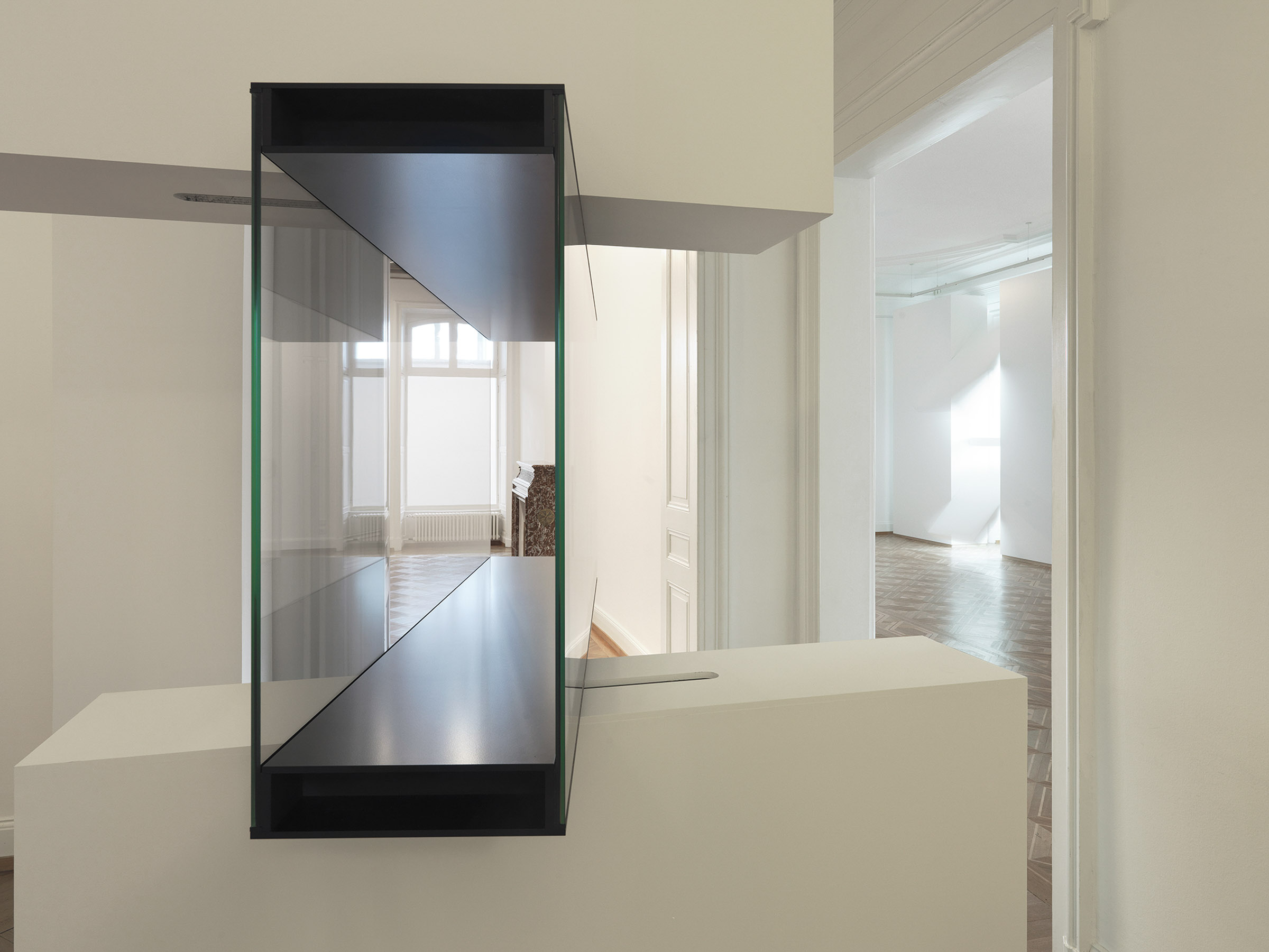 Sarah Oppenheimer's calibrated structures displace our experience of inside and out, near and far, here and there. Director Helen Hirsch spoke to her on the occasion of her solo exhibition N-01 at Kunstmuseum Thun.
"Sarah Oppenheimer's work-process begins with her fascination with inhabiting architecture," explains director Helen Hirsch. "When I suggested to Sarah to do a show at the Kunstmuseum Thun, I was not sure if the space – built in 1875 by Paul-Adolf Tièche (1838–1912) as the most luxurious Grand Hotel of the region – could be the starting point of a new ground-breaking art piece, now entitled N-01. After a long phase of planning, developing the complex mechanical network and incorporating the museum architecture, the work came to life".
"Many, many hours of conversation between our respective technical teams here in Thun and there in New York made it possible. During construction, I realized that every detail matters, which means every part and every screw has its function and every millimeter and degree counts. The work must function swiftly, soundly, and smoothly—just like Swiss clockwork. And, as a Swiss clock must be wound up by a human hand, so Sarah's piece N-01 also has to be set in motion by the visitors".
Helen Hirsch (HH): Up to now, your interventions have been primarily in museums or galleries with a white-cube character. What interested you in the architecture of the Kunstmuseum Thun in the former Grand Hotel?
Sarah Oppenheimer (SO): The rooms of the Grand Hotel were occupied by guests. Visitors dined in the breakfast room and danced in the ballroom. Parquet floors, ceiling molding, and fenestration distinguished and emphasized the program of each habitable space. Traveling between the rooms of the Kunstmuseum reveals unexpected details and differences. I was excited by the building's spatial eccentricity insofar as it differed from the architecture of the contemporary museum where rooms often share wall treatment, floor material, and lighting details.
(HH): What thought processes did the architecture stimulate in you?
(SO): Each threshold in the museum is unique. Some are higher, others wider. Keystones and cabinetry are not uniform. Despite these idiosyncrasies, the floorplan is symmetrical. It was therefore surprising to discover that doorways which appear centered along a single axis are in fact staggered, walls that appear parallel are offset. This realignment issued a challenge. What would prompt a visitor to notice spatial (non)alignment? How might a visitor's action shift the position of the surrounding architecture?
(HH): What reactions do you hope to cause among the visitors with N-01?
(SO): We learn our environment. This process of learning is a longitudinal exchange, an evolving dynamic between self and other. Visitors to the Kunstmuseum become sensitized to their own bodily boundaries, to stillness, to movement, to distance and proximity. Through the process of trial and error, visitors begin to comprehend the spatial linkage embedded in the Kunstmuseum. N-01 extends and intensifies this ongoing learning process, engaging viewers in a re-examination of their immediate surroundings.
Excerpt from the catalog Sarah Oppenheimer: N-01 at the Kunstmuseum Thun, to be published on the occasion of the exhibition in August 2020
28 February – 12 July 2020
Edited by Helen Hirsch, Kunstmuseum Thun
Authors: Simone Büsch-Küng, Helen Hirsch, Soyoung Yoon, Laurent Stalder,
Graphic design: Ronnie Fueglister, Graphic & Type Design, Basel
Pictures: Serge Hasenböhler
ISBN 978-3-903320-61-1
Published by:
VfmK Verlag für moderne Kunst GmbH
Salmgasse 4a
A-1030 Wien