La DoubleJ x von Bartha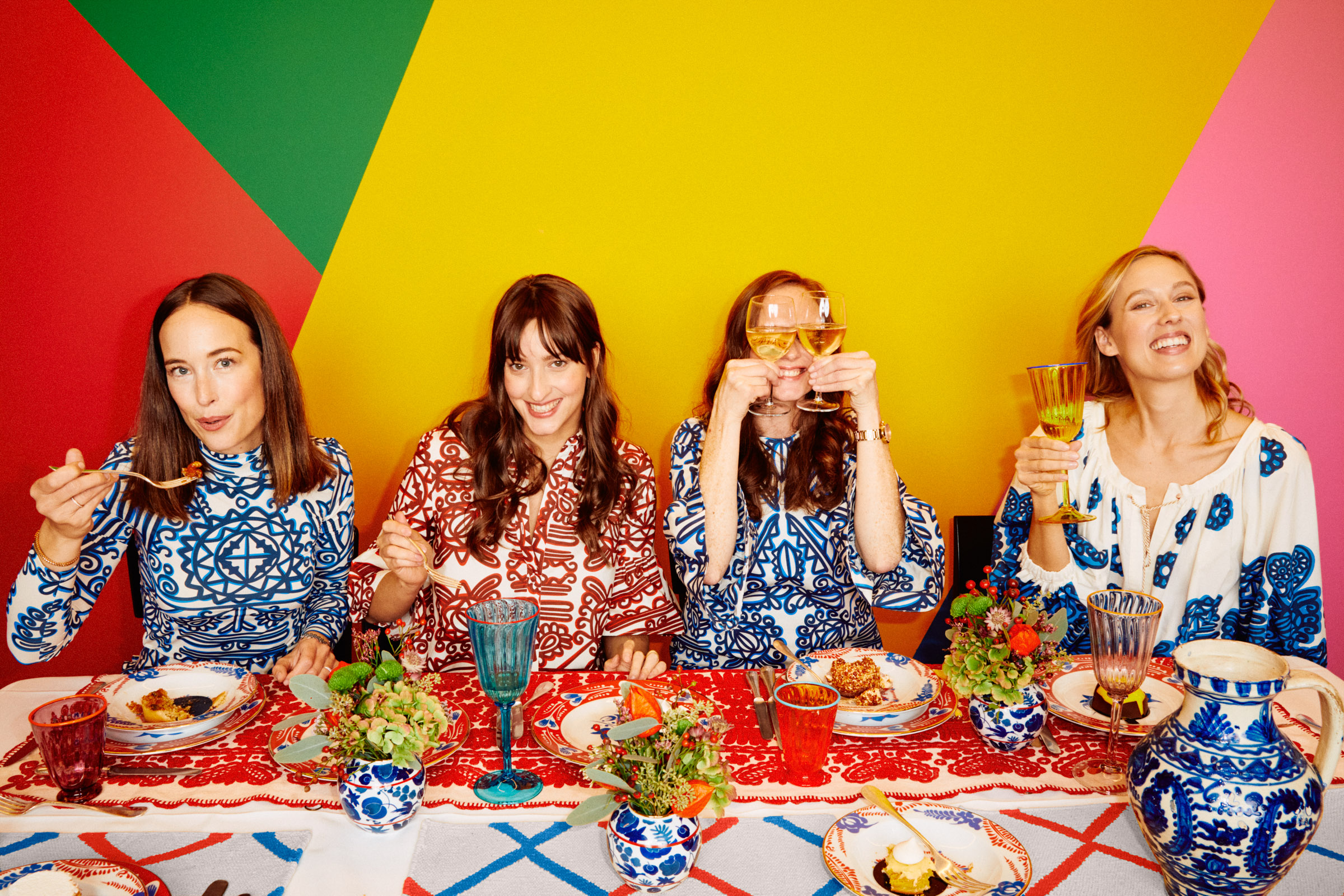 A new collection combining art, fashion, and traditional craft. Thanks to a chance encounter, an exciting collaboration with the vibrant fashion brand was sparked – inspired by the Hungarian roots of von Bartha's founder Miki.

A chance encounter over a mutual friend's breakfast table in S-chanf, Switzerland late last year got the wheels rolling on this one-of-a-kind collaboration. As a modern-day custodian of craft and culture (and self-confessed vintage fiend), La DoubleJ's Creative Commander in Chief, J.J. Martin, met a kindred spirit over her morning cappuccino in the gallery's legendary founder, Miki von Bartha. His curatorial eye has resulted, not only in a reputation for supporting the most influential contemporary artistic talent for the last 50 years, but a personal archive of unique sartorial and ceramic treasures from his native Transylvania where he can trace his roots back to the 17th century.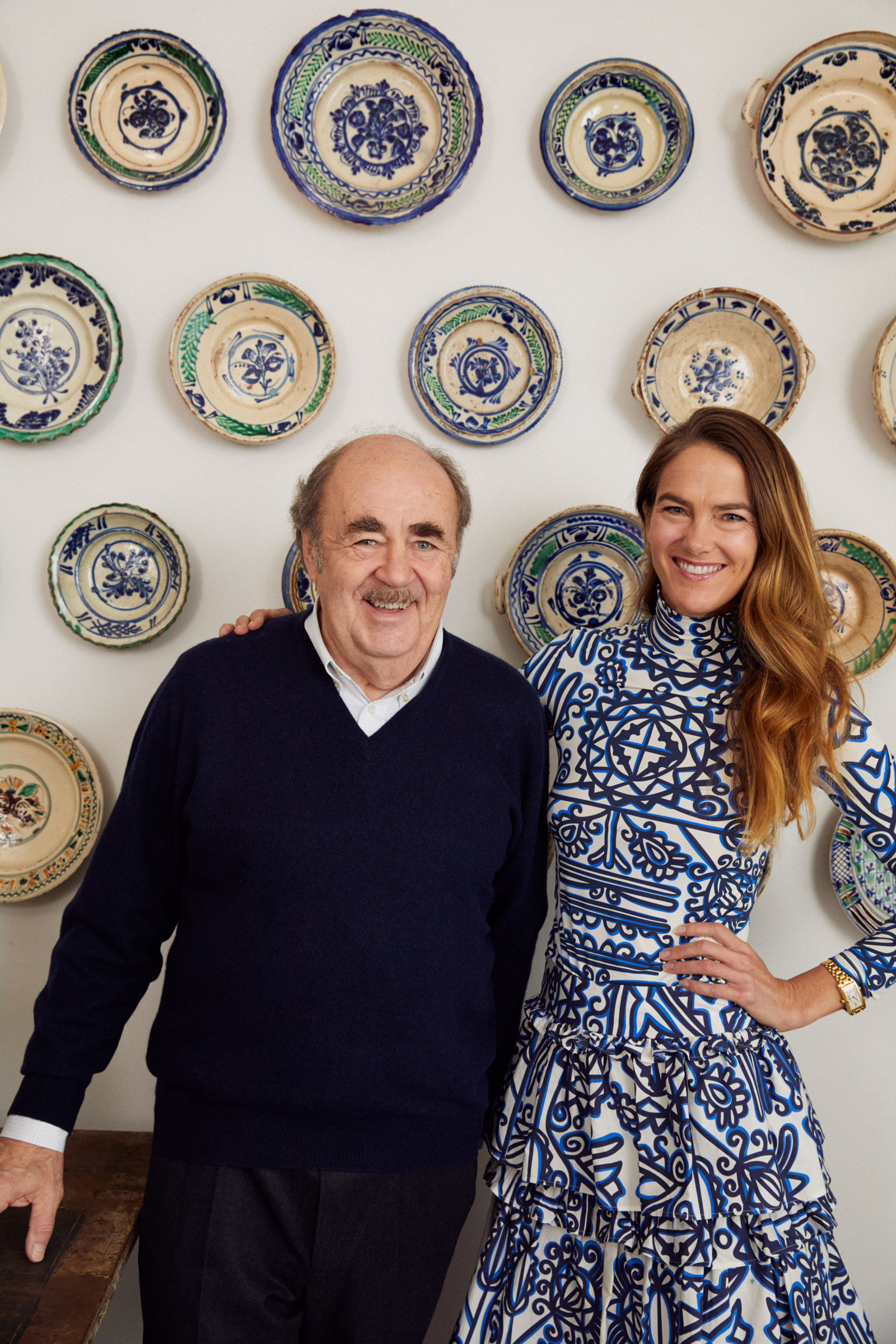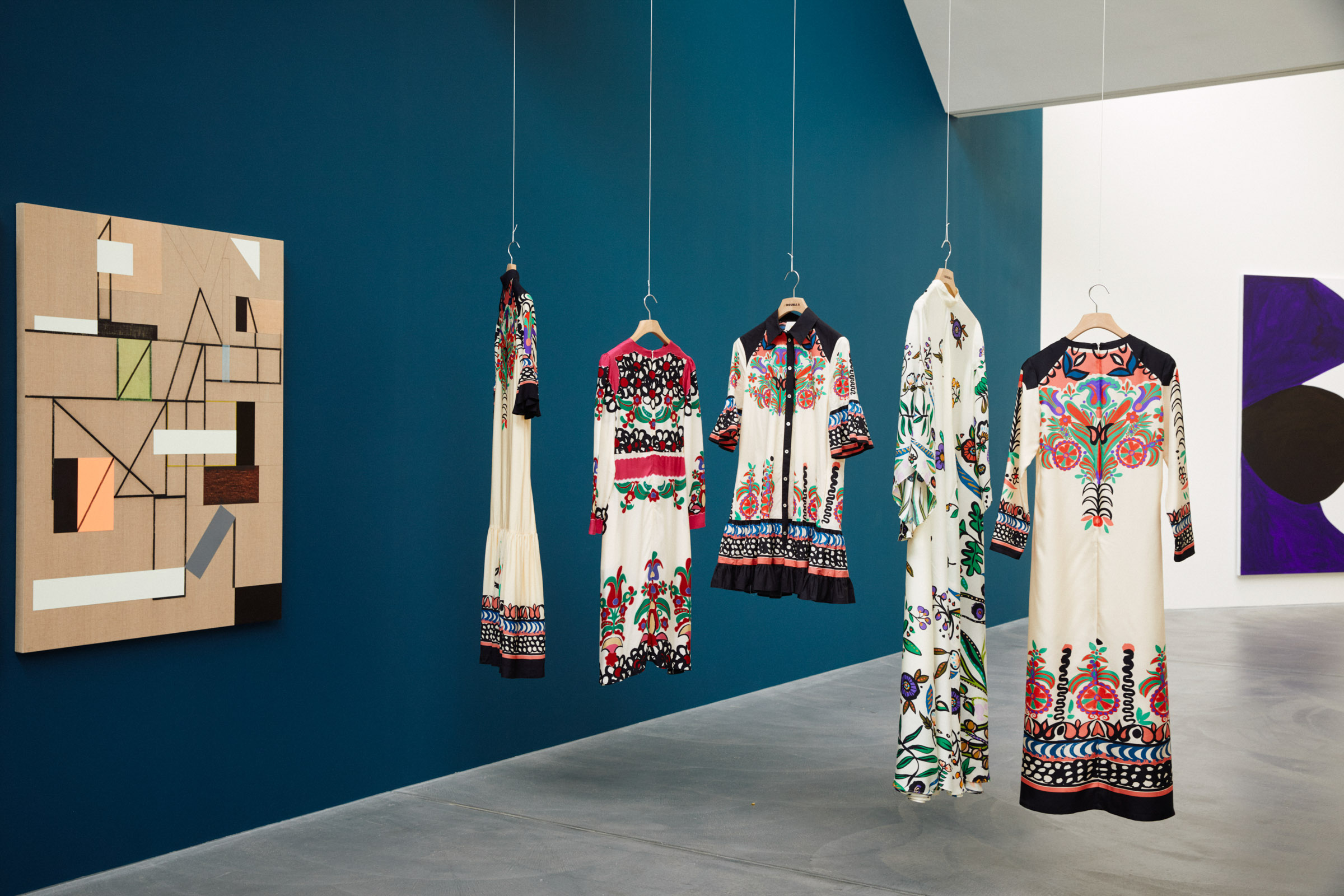 A bond was instantly forged, and Miki invited J.J. first to his home in Basel to view his collection, then to Budapest to discover and explore antique Hungarian culture for herself. It was here she immersed herself in the rich textiles and ceramics of the region. This discovery trip comprised multiple mind-opening mediums: a meeting with art historian Edit Katona to delve deep into Transylvanian, Hungarian and Romanian history; a visit to the captivating home of the late Hungarian composer Béla Bartok to marvel at its rich upholstery and original Hungarian and Transylvanian furniture; a performance by the Hungarian National Dance Ensemble in traditional costumes from the 1800s to the 1960s; and uncovering Katona's treasured tome, Objects with Inscriptions by and the Kalocsa Motif Colouring Book by Tinta Konyvkiado.
The result is a heart-pumping collection entitled Transylvania and a portfolio of new, original La DoubleJ prints. From the delicate Parnaveg series in red and blue, to the stained glass-window-inspired Vetrata trio; the Carpathian floral stencil, named after the Romanian mountain range, and the Transylvania motifs inspired found in Edit's book; the Calata, which finds its roots in the 17th-century embroidered gilets belonging to Miki; the black and white Himzes (meaning embroidery in Hungarian) pattern; and, last but not least, the Tree of Life – designed as a tribute to the mystical, earthy land of Transylvania and a spiritual homage to our wider fertile world.
Error. No content found for Slider
Inspired by Miki's personal collection of 18th-century ceramics, La DoubleJ also produced an exclusive homeware collection as a part of this unique partnership. Beautiful bowls, a set of six dessert plates, and dinner and soup plates feature original La DoubleJ designs in eye-popping red, white and blue patterns, inspired by the rich embroideries and earthenware in Miki's own archive. Dinner napkins in the intricate Parnaveg print, graphic tablemats, and joyous tablecloths complete this element of the collection.
Coinciding with von Bartha's 50th anniversary – and La DoubleJ's 5th – the collaboration affords a unique opportunity to shine a light on the incredible heritage of craftsmanship in Hungary and Transylvania – which, today, is almost forgotten. The collection reinterprets tradition, breathing new life into an important design tradition. Combining the worlds of fashion and art, and celebrating Miki's historically significant treasures, it is a project that combines La DoubleJ and von Bartha's shared talents in curation, preservation, and the promotion of craftsmanship.
Error. No content found for Slider
The synergy that J.J. and Miki share in their constant pursuit to champion the world's most talented artisans has led to another exciting element of their collaboration. The pair has commissioned the Swiss-based artist Karim Noureldin, represented by von Bartha, to create an original artwork inspired by traditional Transylvanian craftsmanship – unveiled by La DoubleJ in Milan in September, followed by von Bartha in October.
Visit La DoubleJ's website to explore the new collection >
All fashion and installation photos by Torvioll Jashari