Some words about words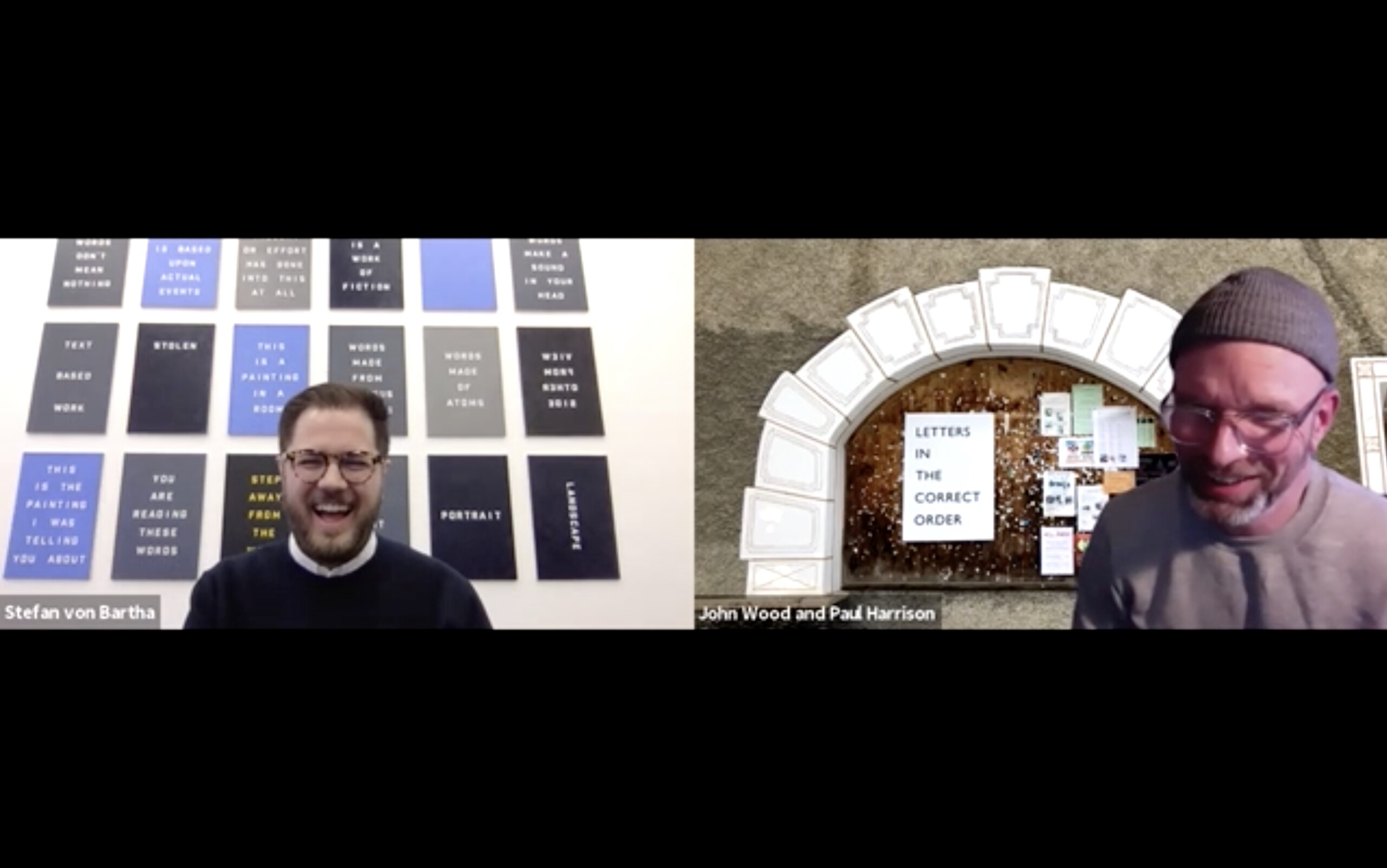 Artist Paul Harrison discussed artworks that are enjoyable, offensive, free – and bad, in a very honest edition of Stefan's Salon, our ongoing series of conversations and encounters
Paul Harrison is one half of John Wood & Paul Harrison – the artist duo known for videos, installations, prints and more, which explore themes including meaning, failure, calculation and randomness. Anyone who has seen their work will know it is often undercut with a sharp sense of wit. Harrison joined our Director Stefan to discuss the power of words in a very honest edition of Stefan's Salon – our regular series of conversations and encounters.
Stefan was most curious about a recent work by the duo – and the public's reaction to it. To accompany the artists' latest show, Words Made of Atoms, we released an A1 poster which was blank except for the words: 'A Large Piece of Paper on my Wall'. The unlimited edition caused uproar on our social media channels: we were asked why it was art; both the artists – and the gallery – were insulted; and some people even tried to duplicate the work at home. Two other text-based works by the artist, installed near our S-chanf gallery on a wall in the village of Zuoz, were stolen. Pointing out the obvious was somehow causing a lot of reactions – good and bad.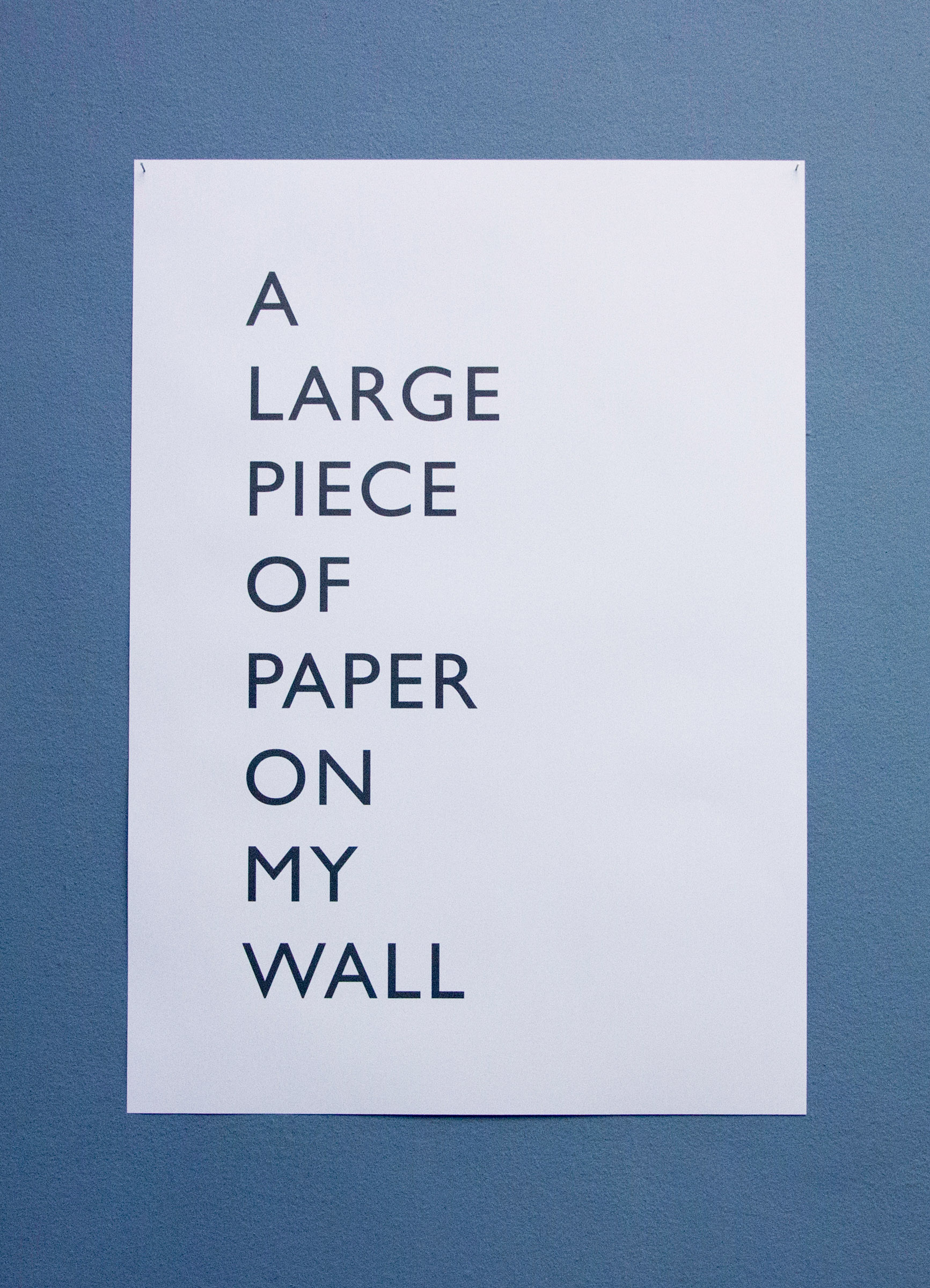 'It's been a surprise,' admitted Paul, 'but, I suppose, as an artist, if you spend a lot of time with other artists and people that are involved in art, you kind of forget a little bit that you are in this bubble where people accept that you are doing these things [making art]. When it then goes outside and meets the public, you are reminded that what you do isn't a normal thing to do […] We think our work is quite open. Even in the beginning, with our video works, we wanted them to be watchable and enjoyable […] then all the other things that were going on would hopefully develop and filter through. This piece ['A Large Piece of Paper on my Wall'] is just what a poster is – it has our definition written on it'.
Do people react more strongly to text works? Paul and Stefan discussed whether the immediacy of works that use words provokes a more direct response than works that rely on imagery – agreeing that language can sometimes be more provocative than abstract imagery.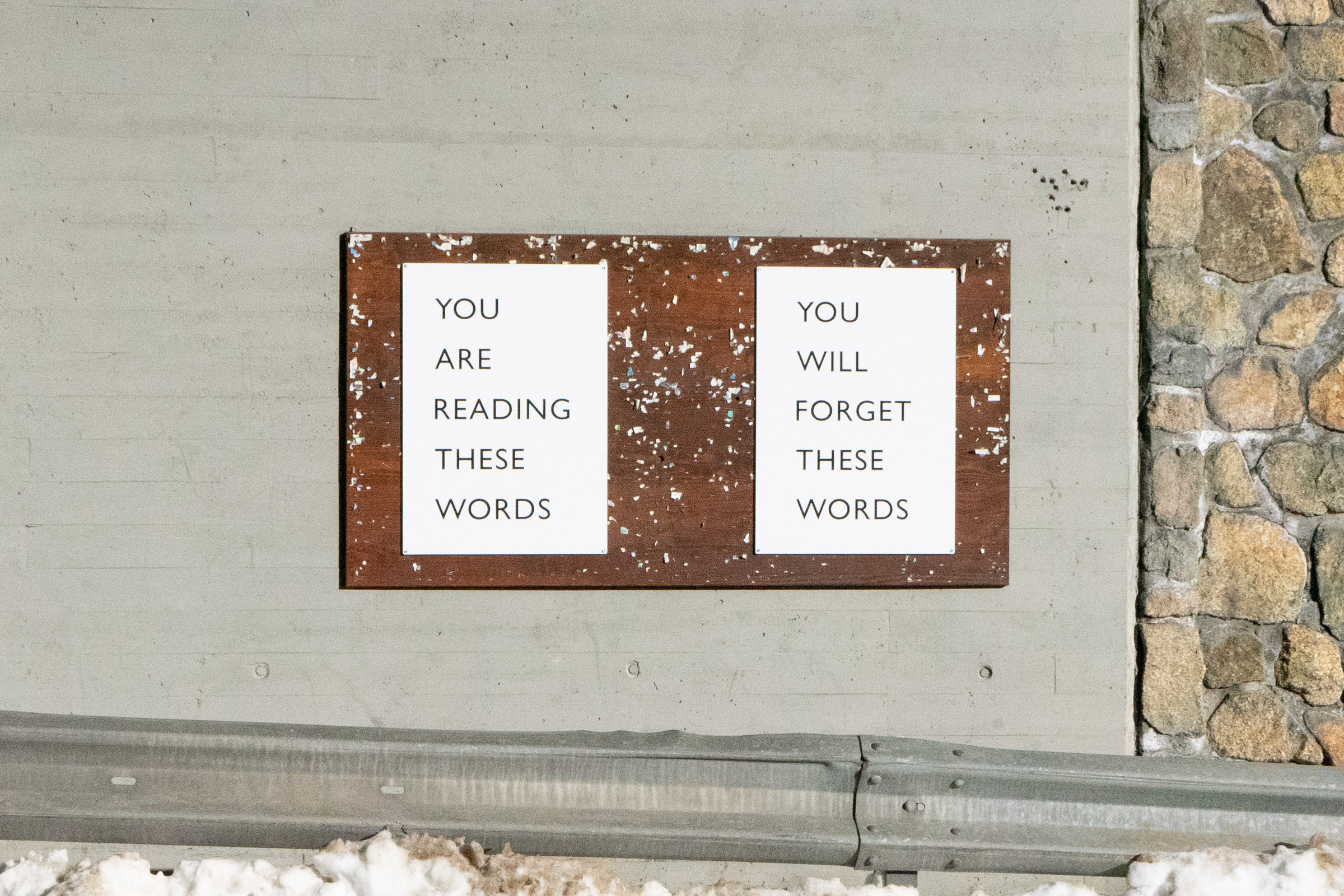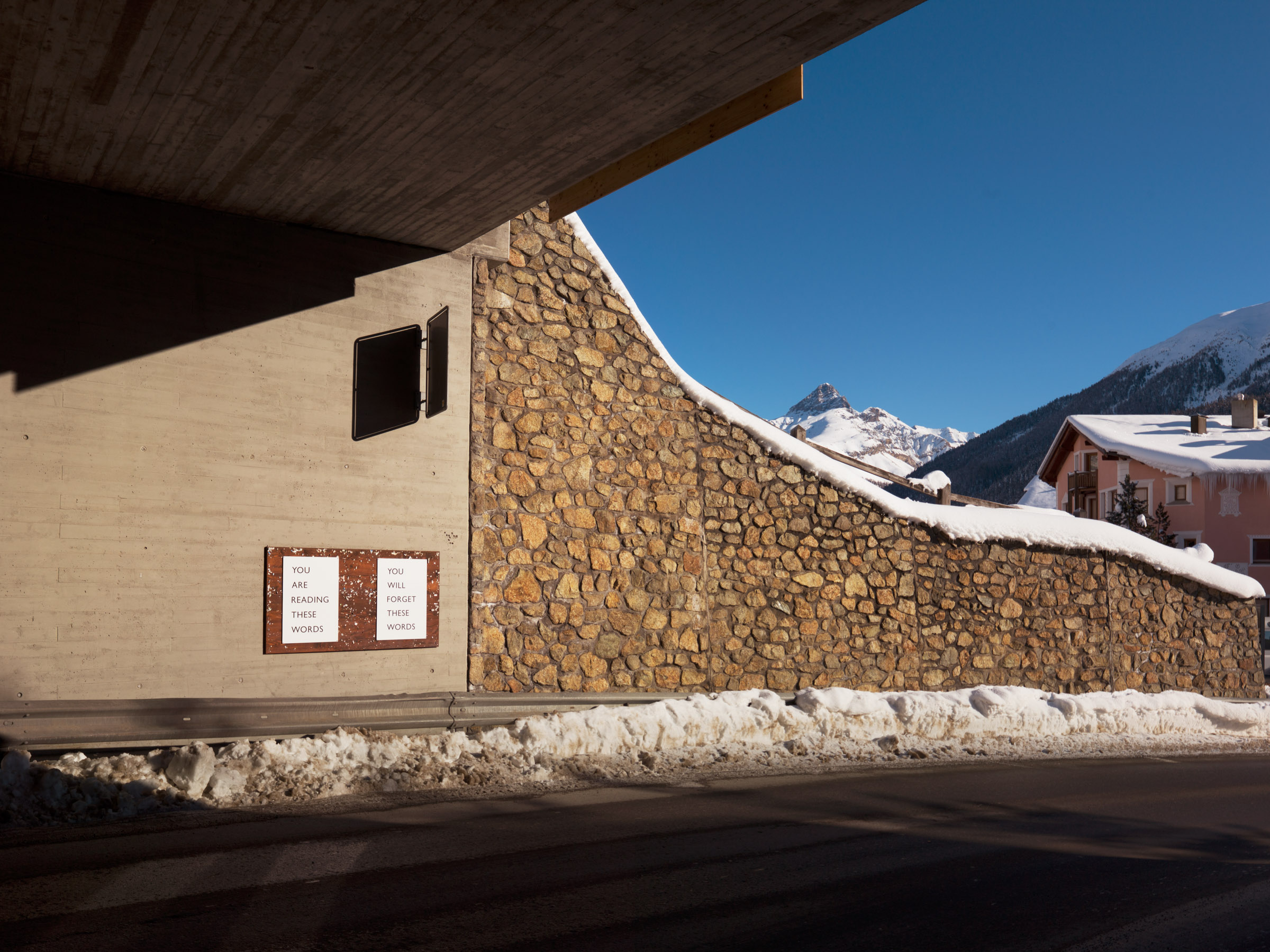 A series of paintings in the duo's latest exhibition at von Bartha pursue the same resolutely logical approach as A Large Piece of Paper on my Wall. Each started, Paul explains, with the question 'what would a painting look like?'. 'They had to be on ply panels, and it had to be oil paint because that's what a painting is […] A lot of our work is self-referential – either referring back to the medium that it's talking about, and others were more about the act of transition'.
That idea of transition, or changing meaning, was exemplified nowhere more than in Free Painting – a painting that literally read 'Free Painting', which was given to the first person to walk into von Bartha and ask 'is it free?' (along with a very official looking certificate). When they were discussing the idea, Paul explains, he asked John 'Shall we make this one free?'. 'John said – no word of lie – "Yeh, this will really annoy Stefan!"'.