When painting becomes language, poetry, and music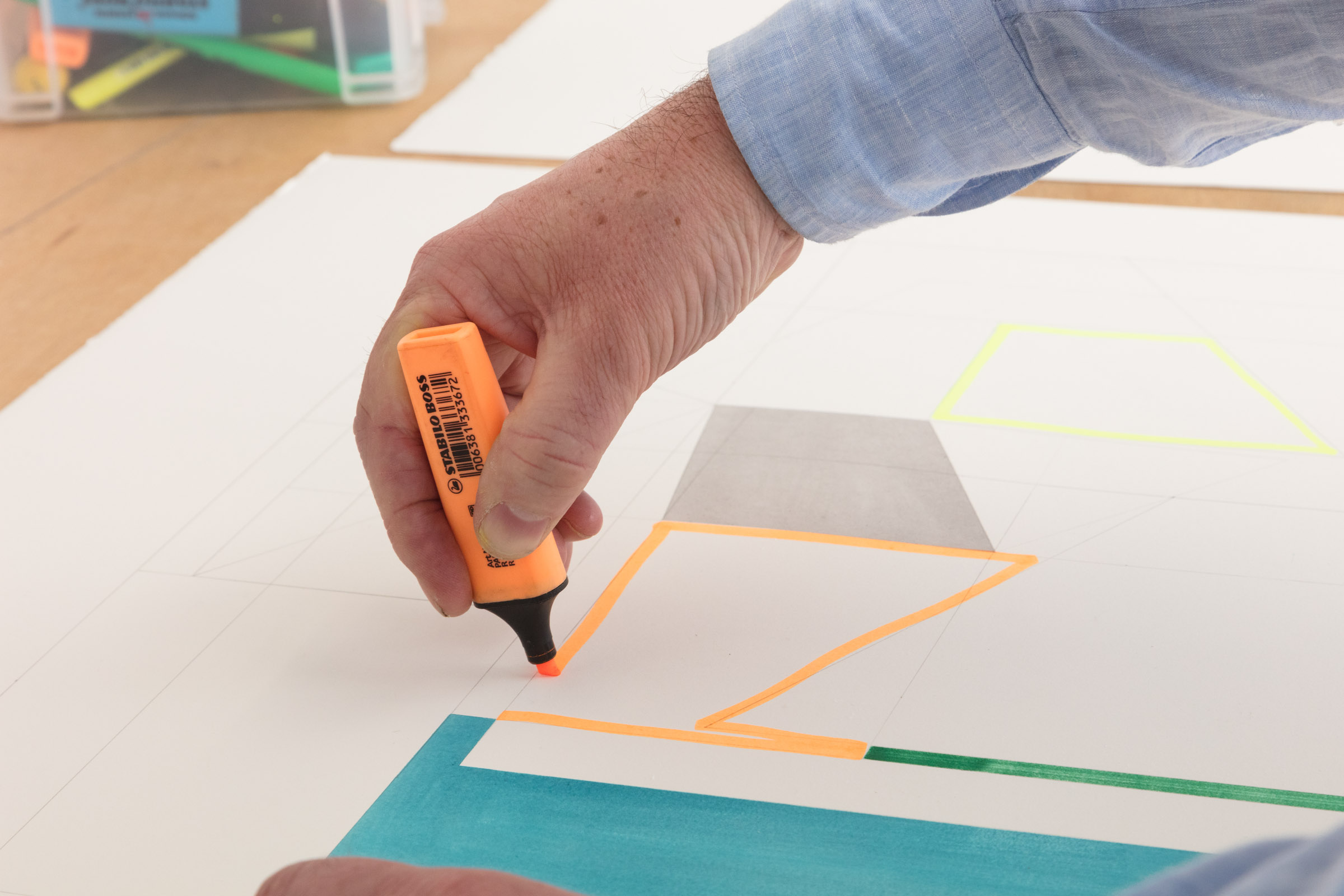 The curator Jo Melvin discusses the extraordinary compositions of artist Andrew Bick, whose work tests and pushes the potential of painting
Bick's paintings are spatially complex and challenge the viewer to pay attention to the differences between illusory depth and three-dimensional relief. Layers of geometric form are combined with gestural brushstrokes and areas of blank canvas. Colour is resonant and sometimes luminous. Translucency and transparency give emphasis to the qualities of layering on the surface.
The artist uses various types of paint, encaustic, marker pen and pencil. The process of making each painting is like a performance, testing and documenting how far he can take the medium. Each is a modification or a variant on those made previously.
When looking at Bick's paintings, it is clear that they are labour intensive. They also function like a musical score, or an algebraic equation, indicating abstract combinations in a shorthand but concrete structural polyphony. The preoccupation with language patterns corresponds closely with Concrete poetry, which can also resemble musical notations.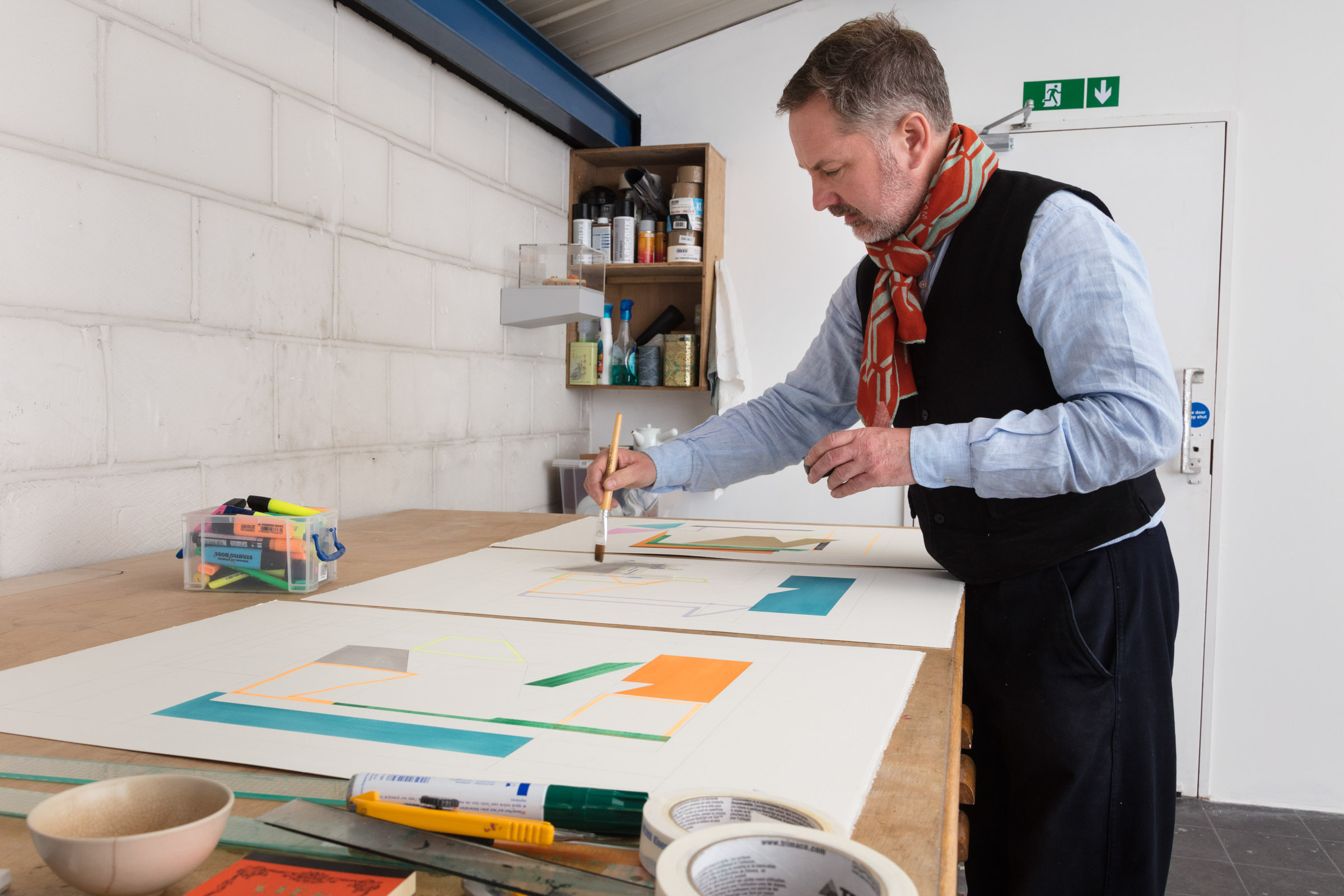 The fact that Bick grew up next to Prinknash Abbey, in Gloucestershire, the monastery where the Concrete poet, Benedictine monk and philosopher Dom Sylvester Houédard 1 (known as dsh) lived and worked until his death in 1992, is a coincidence that makes sense. Although Bick did not know dsh as a child, one cannot help observing how dsh's dynamic 'typestracts' (the name he gave to his systemised utilisation of the visual in letterform, often repeated, and bashed out on an Olivetti typewriter) infused a way of thinking in Bick that is like second nature, or an instinctive understanding of the hidden structures and frames of reference that combine Eastern mysticism, poetry and theology.
dsh's statement written for the catalogue of the exhibition Between Poetry and Painting held at the Institute of Contemporary Arts, London, in 1965, pinpoints the transactions between these mediums. He asserts that the 'development of nonfig [sic] painting (i.e. not mimetic and non-descriptive)' helped close the gap between the semantic painter and the Concrete poet.
Jo Melvin, Curator and Director of the Barry Flanagan Estate, taken from Bick's forthcoming Monograph with Haus Konstruktiv, 2020
 https://www.lissongallery.com/exhibitions/dom-sylvester-houedard-tantric-poetries