'You can't create without an idea'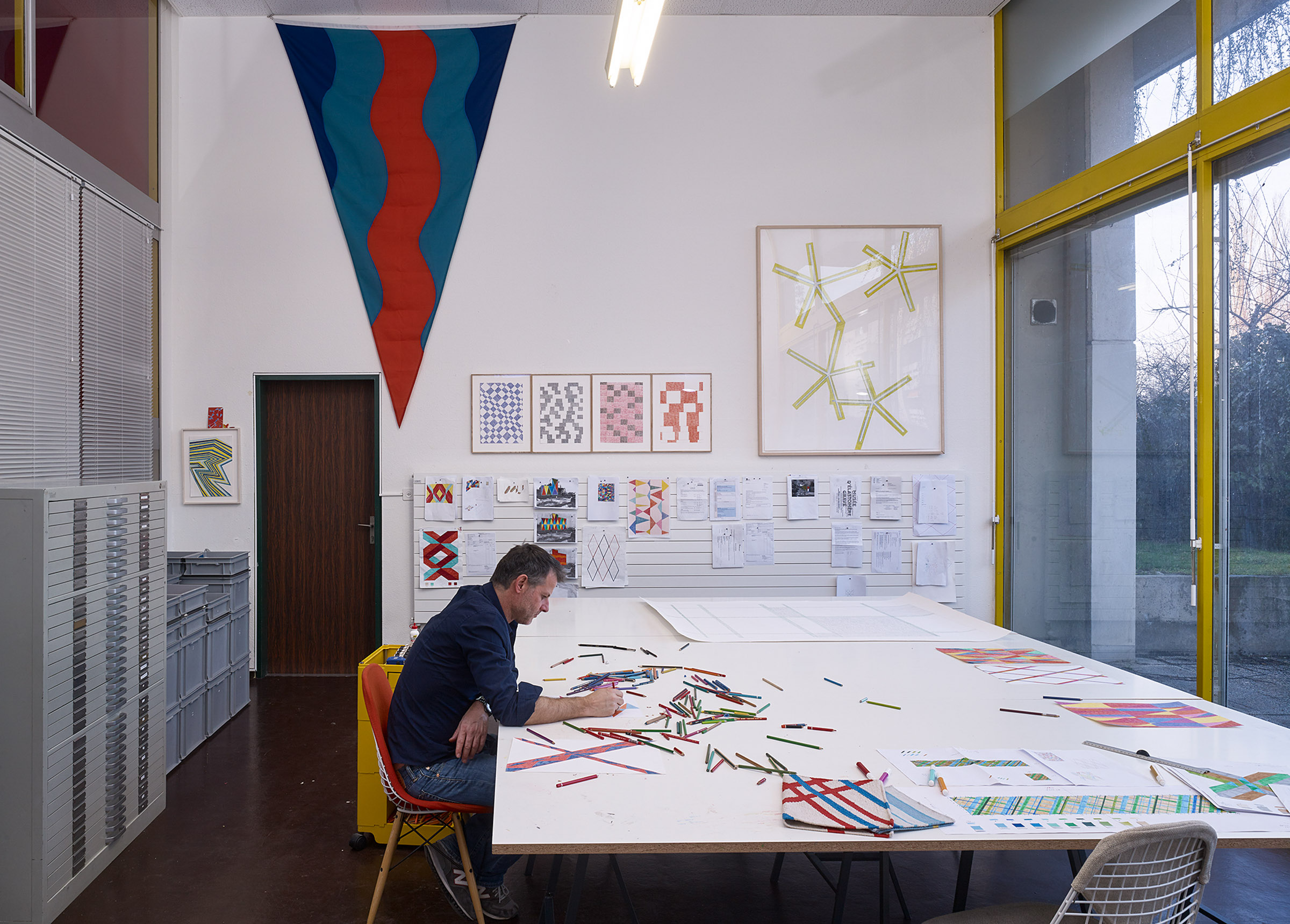 In a continuation of our 'Material Concerns' series, Karim Noureldin discusses how he creates his works, from drawings, to paintings, ceramics and a large-scale work that can be driven through
How do you select the materials you work with? Does the idea for the work come first, or the material?
We are surrounded by materials, aren't we? The materials in a studio and at home, the objects we use, drive or travel and the places we visit. The things we touch each day, wear, walk on it and see, use, buy and share.
Sometimes, an idea might be dependent on a material – but for me, the material comes first. I do, however, see myself more as a 'picture maker' than a sculptor – though many of my projects involve space and materials.
Projects relating to architecture work with volume and surface, as well as materials. Floor or wall-based paintings use specific materials, and my recent textile and ceramic objects are very linked to a sense of the material.
You can't create without an idea, however – sometimes a work starts with a vision or an artistic instinct; sometimes a playful, creative experiment leads to a series of works, which use specific materials.
Choosing a material is a varied process, unique to each project. Drawings are probably the most 'free' and linked to an artistic idea, while other works relate to a specific process of development, be that for a temporary show, or permanent installation.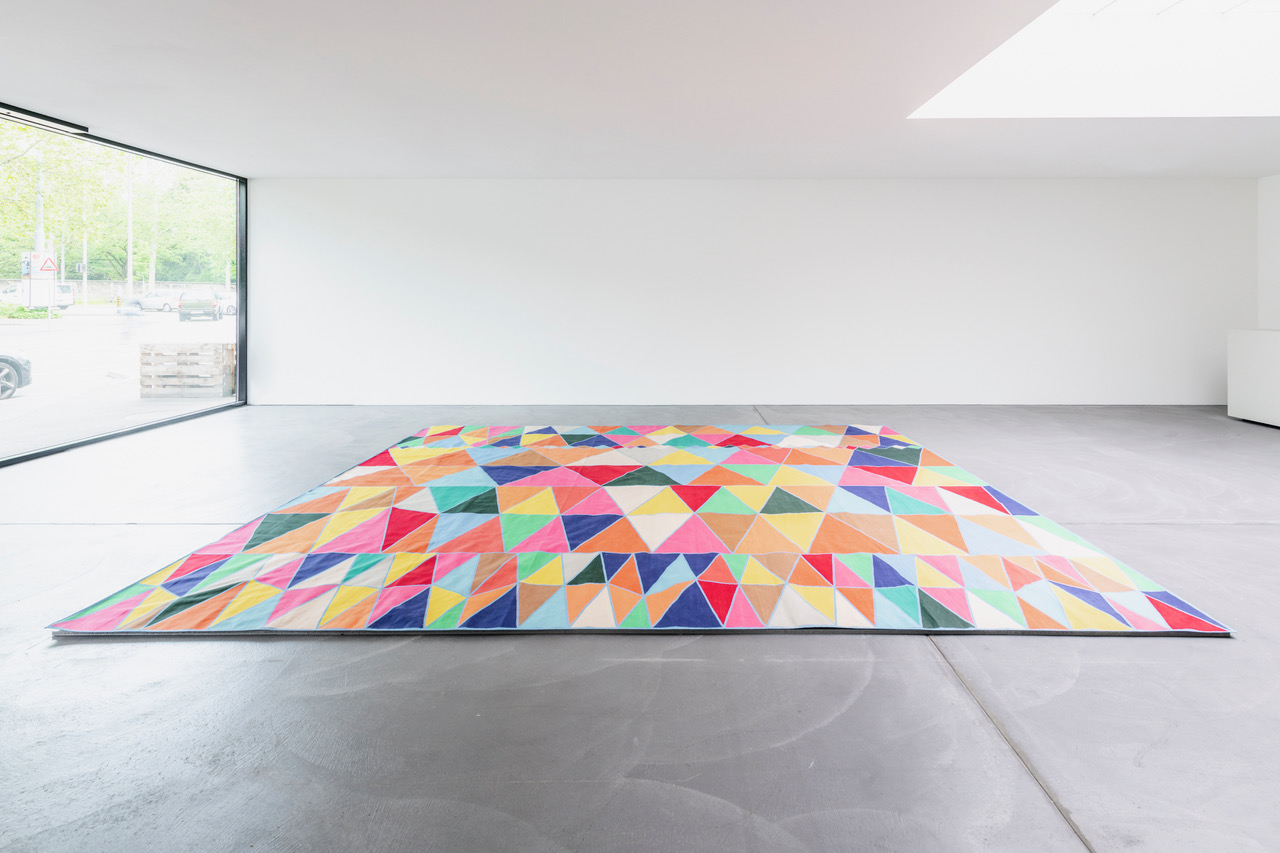 Drawing is something you return to again and again. Why is it such an important part of your oeuvre?
It's the core of my work, and I have been doing it for a long time. Working on paper is also like creating a plan, or outlining an idea. It is often more related to an imaginary, three-dimensional world, than a painting on canvas, let's say. While a painting is an object in itself, for me, a drawing is not.
Drawing also closely relates to writing by hand. You usually use a pencil – at least, in my case – not a brush. Drawing is writing, planning, imagining, picturing. Why is it so important to me? I guess its mentality and energy is something I relate to – it resounded me early on in my artist journey: it's something you can do everywhere and always. I have never given up.
You also create site-specific works, such as Cache which features at our gallery in Basel. Can you explain your approach to such projects?
Cache initially came from a request from von Bartha to propose a wallpainting for the sliding door of the gallery's back entrance. The gallery is a former garage, and the door is the original entrance used for cars being serviced – the element was retained by its architect, to divide the space.
Cache is the second work I've created for the space. I did another, which was visible for a few years, and Cache was commissioned as a replacement – like a rotating concept for a site-specific art project. As always, I did sketches in advance. This time, I wanted to incorporate symmetrical elements that resonate with some of the ideas in my current work, but which also reflected to the door's function as an entrance. I love that you can actually drive through the artwork when the folding doors open.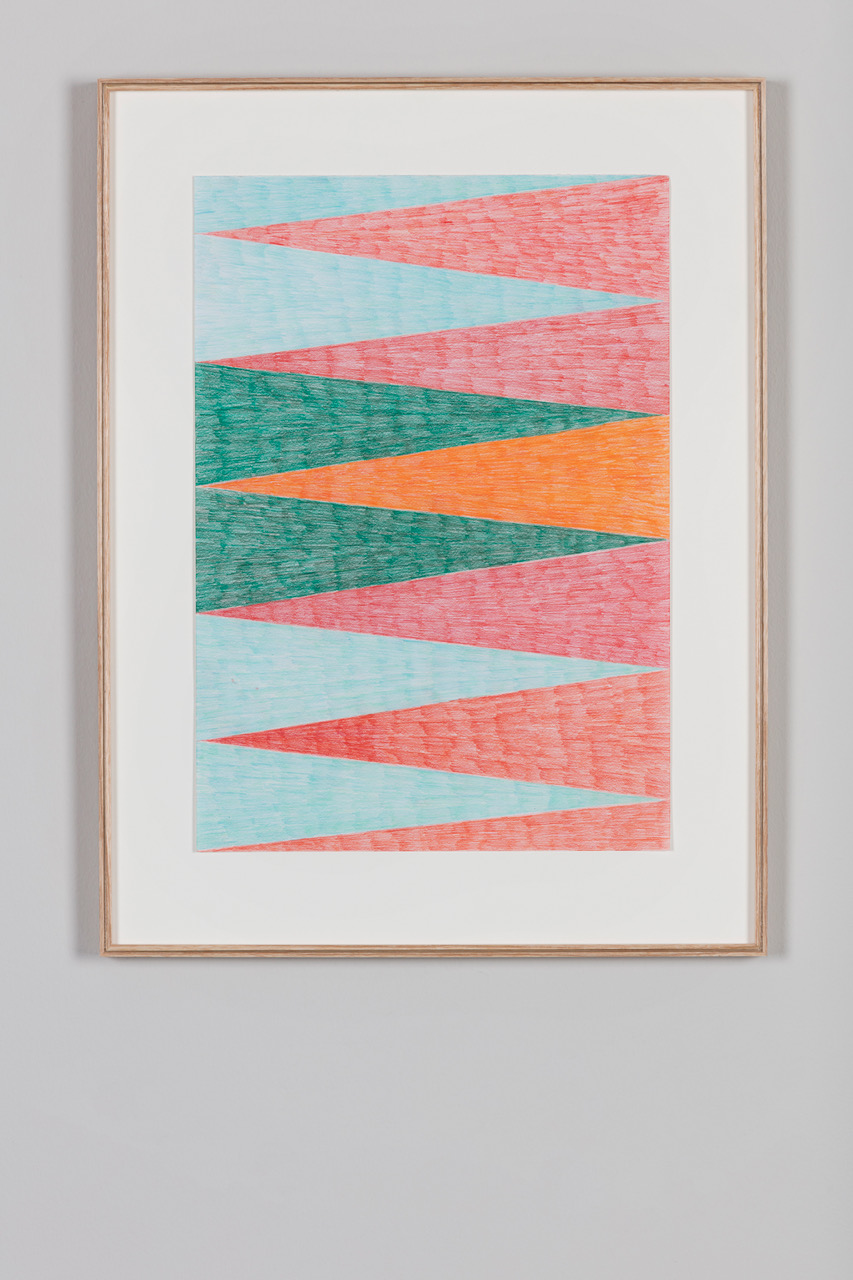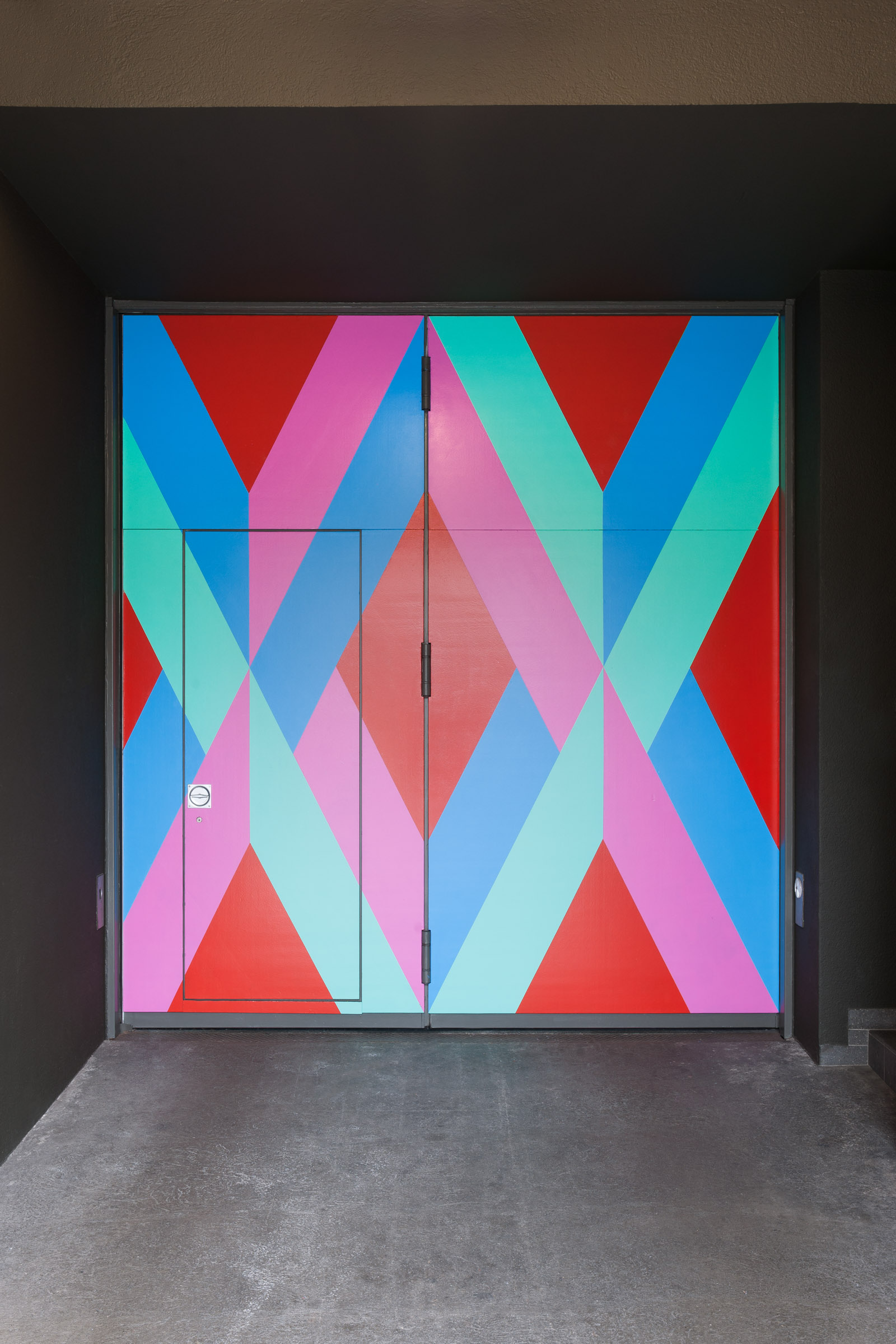 Which other materials are important to your practice? Are there any you're yet to explore?
I will always draw on paper, and will continue my site specific work, which incorporates a wide range of materials including paint, stone, copper, ceramic, or stain glass, which I used recently for an installation in a church.
Textiles have started to become an important material in my practice, and it's such fun to collaborate and create with the people who produce them. It's a very close relationship, and my fondness for textiles is endless. I have also been working on a project incorporating ceramics, which will take some time – it might not be finished until next year.
To explore? There are two things I wish to create, and I hope one day that the opportunity will arise: a chair and a dress. I would love to design a chair, or a piece of furniture, and I would love to design a dress, including the fabric.
You recently created a new series called Pi, featured in our current exhibition The Backward Glance can be a Glimpse into the Future, which uses acrylic on wood. These materials are new in your work – what attracted you to them?
They are new to the public, but not new to me. In my studio, there's a painting I did years ago using acrylic on wood, which has always acted as a template for me – I've always sought to create a work related to it, I just didn't know how to do it. Over the years, I've made a few attempts, but always abandoned them again – it just wasn't the right time. But, I always knew a day would arrive when it would be "right".
With the series Pi, I tried to create an object, more than a painting. Each work is painted on wood, which has a certain surface – a physical presence, an aura. I'm well aware that painting on wood in particular is a very old technique. The series uses the material for a precise reason: its presence in space, hung on a wall. When I was working, everything came together: I found the right paint, with a certain matt hue, and it worked. Somehow, these new paintings bridge the gap between my drawings, and my larger, site-specific installations, which use wall paint or other materials.
The title refers to a mathematical concept; a permanent repeating pattern. It came to me when I painted the very first one. I finished it, looked at it, and knew it was called Pi.
Pi, for me, are like pictures that are questions and answers; they are here and elsewhere; about today and tomorrow. They're a state of mind: more focused, more centred as an image, and an artistic process.
Top Image: Karim Noureldin in his studio, 2016, photo by Ariel Huber