Claudia Wieser
La Granja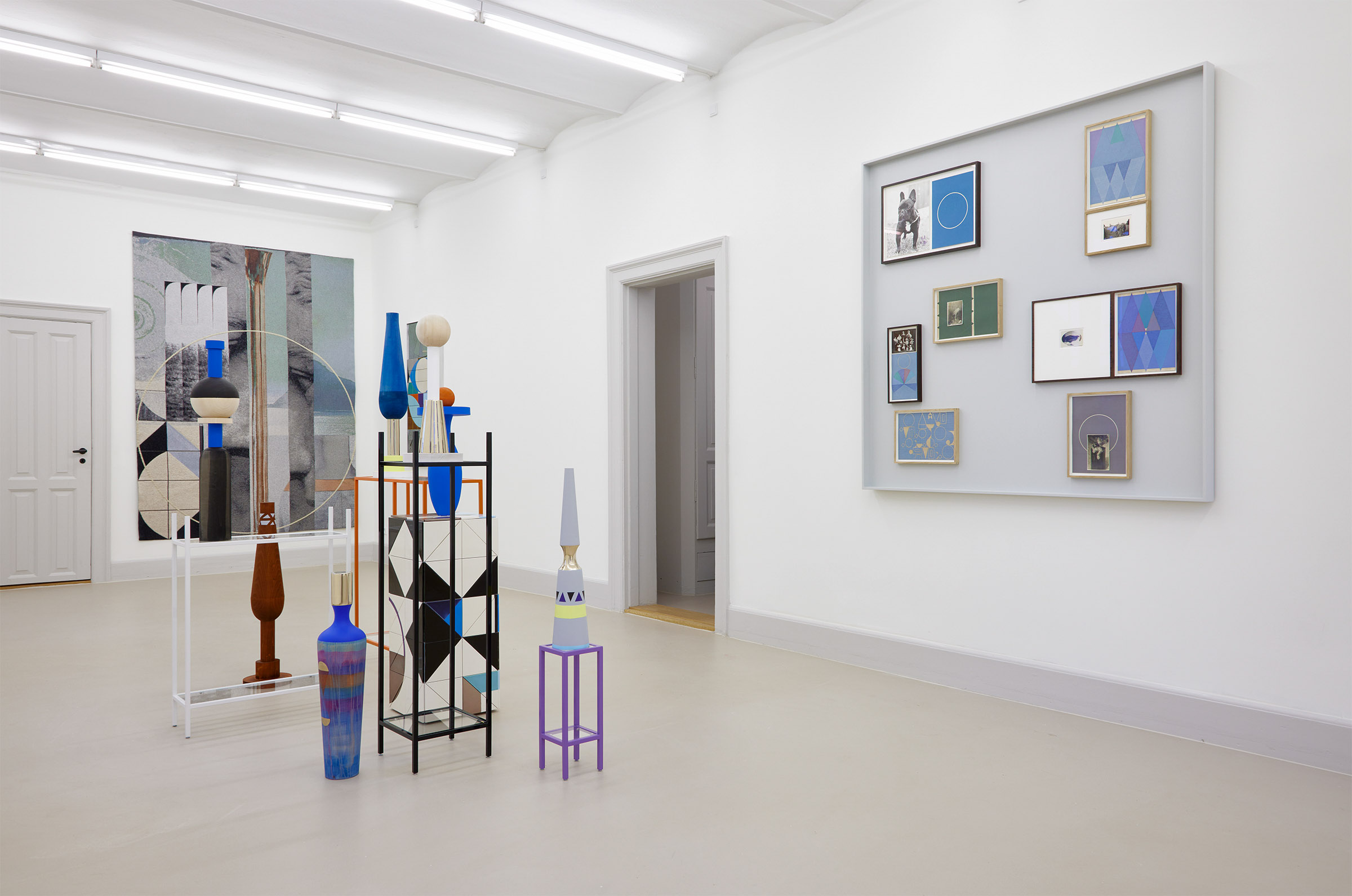 FEB 05 2022 – MAR 19 2022
von Bartha, Copenhagen
Von Bartha is pleased to present La Granja (5 February – 11 March 22) a solo exhibition by Claudia Wieser in the gallery's recently opened Copenhagen space, located inside a former lighthouse, built in the 19th century, in the Carlsberg district. The exhibition focuses on a new body of work by Claudia Wieser, which has been inspired by a recent visit, by the artist, to a 17th Century Spanish manor house.
During her latest artist residency in Mallorca in the autumn of 2021, Wieser had the opportunity to see the estate "La Granja". which transported her to a dreamlike world. After paying admission, Wieser spent over two hours wandering through the vast and surreal house with its various rooms and hallways, without encountering a single person. The rooms she passed were filled with strange kinds of music, animal pens, waterfalls, dyeing factories, living rooms, theatres, doctors' rooms, children's rooms, dressing rooms, wine presses, torture chambers, kitchens and candle foundries, none of which revealed the actual original function of the house.
"Who was crazy enough to accumulate or use all these things? Who created this strange, slumbering, cobwebbed world? It was like being in a dream, you can't imagine the absurd displays that were offered to you room after room. As in the novel "Against the Grain" by Joris-Karl Huysman, there was always an increase in the never-ending succession of rooms, floors and staging until, at the end, medieval instruments of torture were presented in the basement."
The title of Wieser's exhibition at von Bartha, Copenhagen: La Granja, came as a result of the powerful impression that this holistic architectural 'work of art' left on the artist. In an associative way, Wieser attempts to transport the moods and individual ornaments from this dreamlike world into her exhibition.
As an artist working across a variety of media, including mirror, metals, ceramic, wood and large-scale wallpapers, Wieser has incorporated a tapestry 'Dream' in La Granja. Following the Flemish tradition of tapestry making, it was woven in Belgium and features a collage of landscapes, antique sculptures and gilded objects reminiscent of the artists' wallpapers: a web of antique sculptures, photographs of past works and passageways to unknown places.
Other artworks in the show respond to their immediate surroundings, such as 'Window' a copper piece installed between two windows – acting literally as a third "window" to the outside world, and 'Balustrade' a tile work, typically installed beneath the window, referring to a certain ornamental language of the 19th century. Built in the 19th and 20th centuries, Carlsberg City itself makes various references to the art history and fashion of the time. Perhaps the most famous manifestation of this is the Elephant Gate, which beautifully reflects the periods fascination with exotic motifs and ornaments.
Opening, Saturday, February 5th from 12 – 4 pm.
Error. No content found for Slider