Mike Meiré
North-West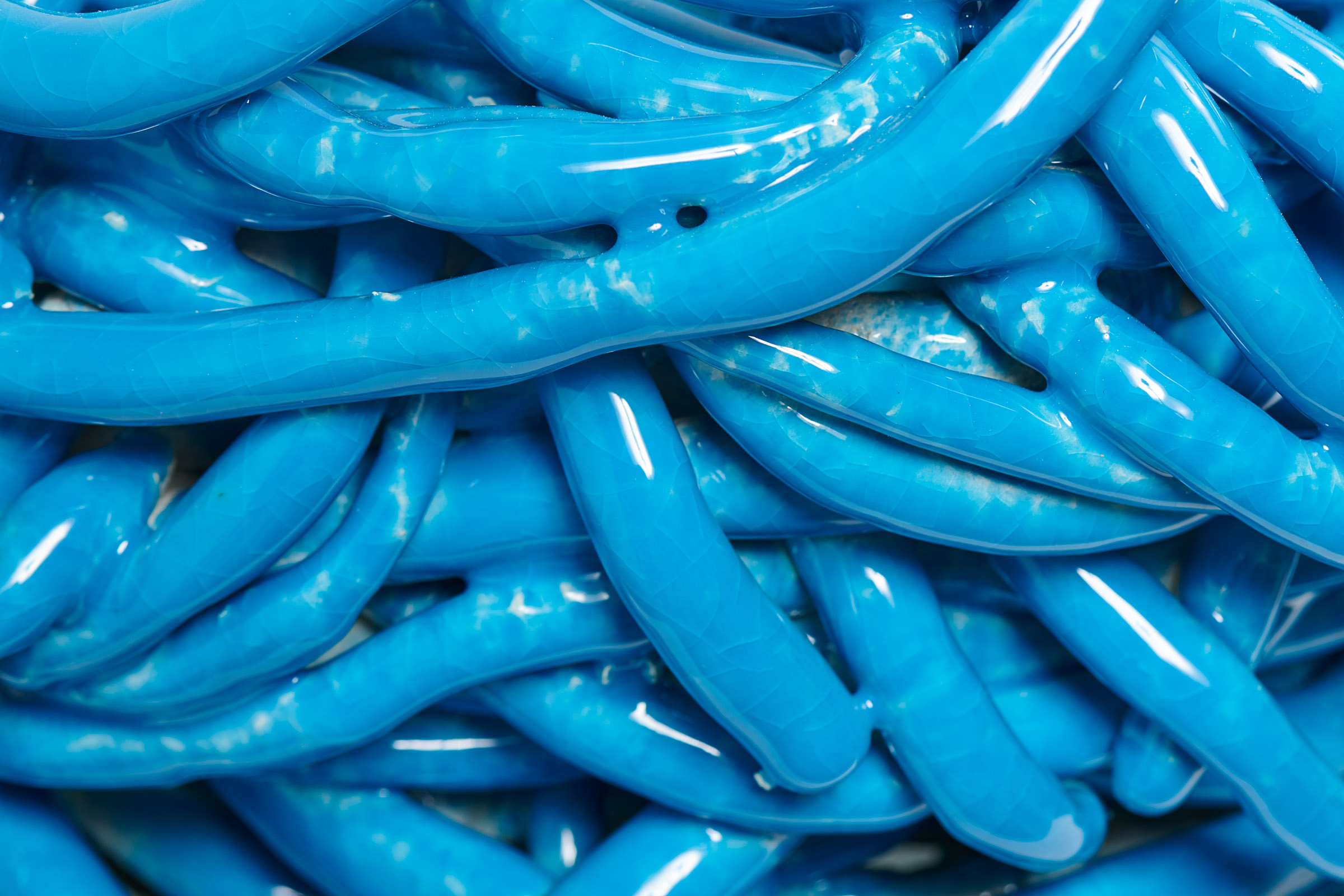 JUL 28 2019 – SEP 06 2019
von Bartha, S-chanf
Von Bartha S-chanf announces North – West, a solo exhibition from German artist, designer and art director Mike Meiré, running from 28 July – 6 September 2019. The show presents paintings from the ongoing series CAR TIRE PAINTINGS (2014-2019) alongside with ceramics.
The exhibition refers to today's North America as a place of contradictions: reality and idealism, departure and exclusion, progress and fatality. Meiré's ceramics and paintings reflect on the romanticised idea of freedom while simultaneously confirming its very failure – 'North-West' therefore becomes a metaphor of the search for freedom and identity.
The creation of the CAR TIRE PAINTINGS is based on a performative act: the canvas lies on the floor, the tyre hovers above it for a few moments before it is slammed onto the canvas by the artist. A few seconds between control and loss of control determine the outcome of each work, making them entirely unique. With a circular pattern, blurred lines and varying colour density on often unprimed canvases, some traces are dense enough to render the production process visible. The tool, a heavy and unwieldy car tyre, makes an exact replica of the same print impossible – repetition here does not aim for perfection, it rather demonstrates its impossibility.
Inspired by the standardised designs and ubiquitous materials, the tyres signal towards the achievement of modern life. Work gloves, plastic buckets, flagstones, newspapers and car tyres are all designed as per the functionality of their purposes, representing subcategories of the globalised consumer world, which the artist highlights in his recontextualization.
Meiré's ceramics are made intuitively in an attempt to counteract one's own 'blind spot' – a psychological term describing parts of the self which (for various reasons) are not perceived by the self. Searching for this blind spot, the artist once more uses intuition, instinct and the conscious release of control as his work tools.
Error. No content found for Slider