I-131311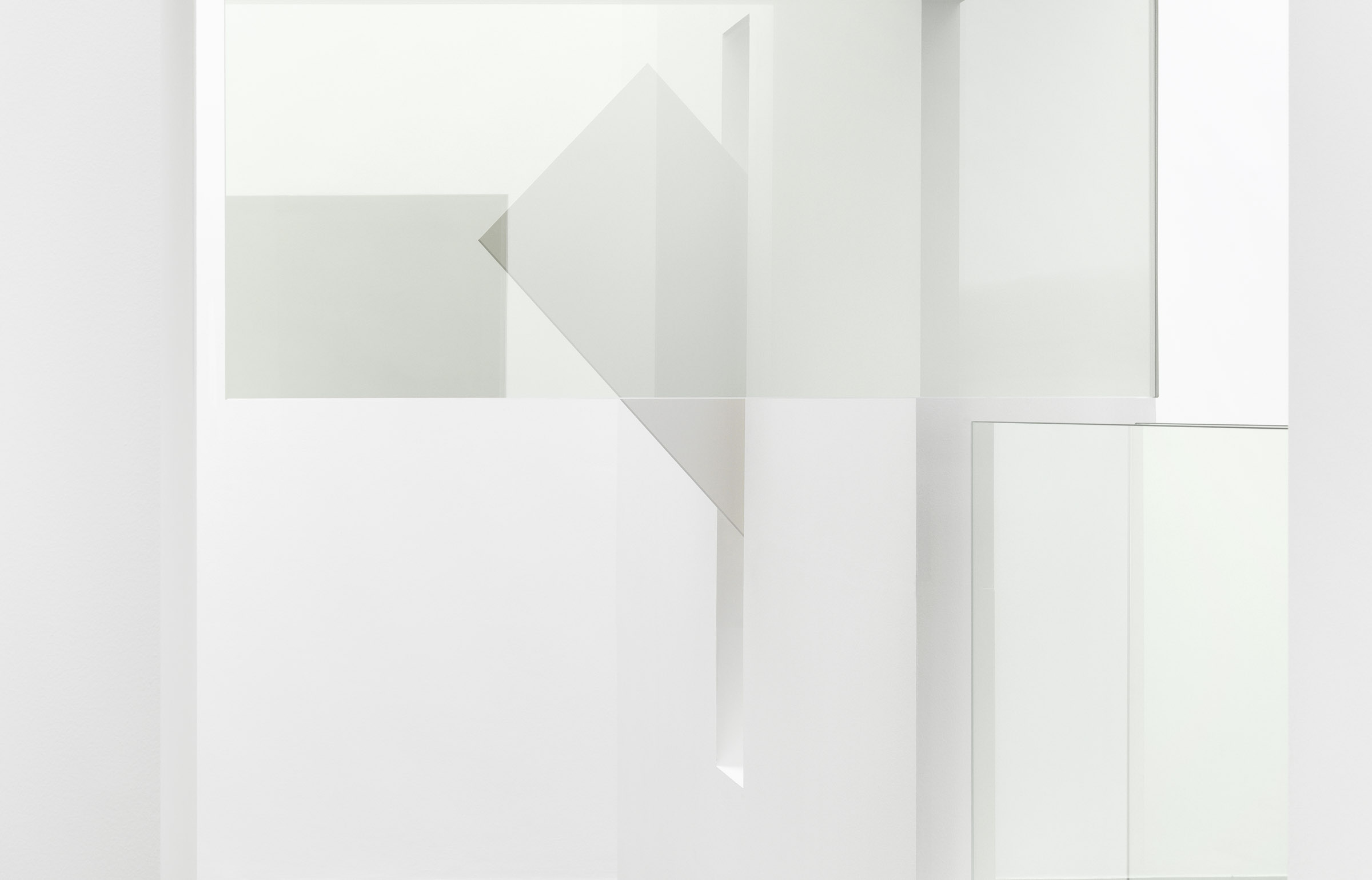 DEC 28 2018 – JAN 28 2019
von Bartha, S-chanf
Von Bartha, S-chanf, presents an exhibition by the American visual artist Sarah Oppenheimer. Situated in von Bartha's project space in the Engadin Alps, the show runs from 28 December 2018 – 28 January 2019.
Entitled I-131311, the work on display is described by the artist as an 'instrument': a set of mechanically linked architectural elements which are manipulated by the viewer, or 'player', within the space.
Embedded within the gallery walls, the instrument resembles movable windows and doors. Activated by touch, the manipulation of its elements causes a chain reaction: pivoting a window opens a wall, whilst rotating a column constricts the dimensions of a doorway. The artist creates the potential for this sequence of events through mechanical linkage – a helical screw at the center of the piece transforms rotary motion into linear oscillation, thus shaping the instrument's mobile path. For the instrument to function, timing between the linear and rotary motion must be precise.
The instrument acts as a mediator, manipulating the perspective of the viewer and shaping the player's perception of cause and effect. By toggling between the linear and rotatory, temporal and spatial stability is disrupted. I-131311 invites us to re-imagine the architectural environment as an orchestrated field of stasis and change.
Error. No content found for Slider