An outline taking shape to become a profile
von Bartha carves a new era in the Copenhagen art scene
von Bartha's new Copenhagen gallery space transforms a former brewery guardhouse at the foot of a lighthouse, commissioned in 1883 by the then new generation of the Carlsberg family.
With the introduction of electric lighting to the brewery in 1882, the tower, positioned majestically on the hill, served as an inner-city beacon at a time when electric lighting was not widely available.
It's the mark of a new era—strengthening their existing profile internationally, embracing Stefan von Bartha's maternal Scandinavian roots, and playfully re-appropriating yet another unique architectural space, this time pimped up with the additional twist of a lighthouse.
Now let's step inside.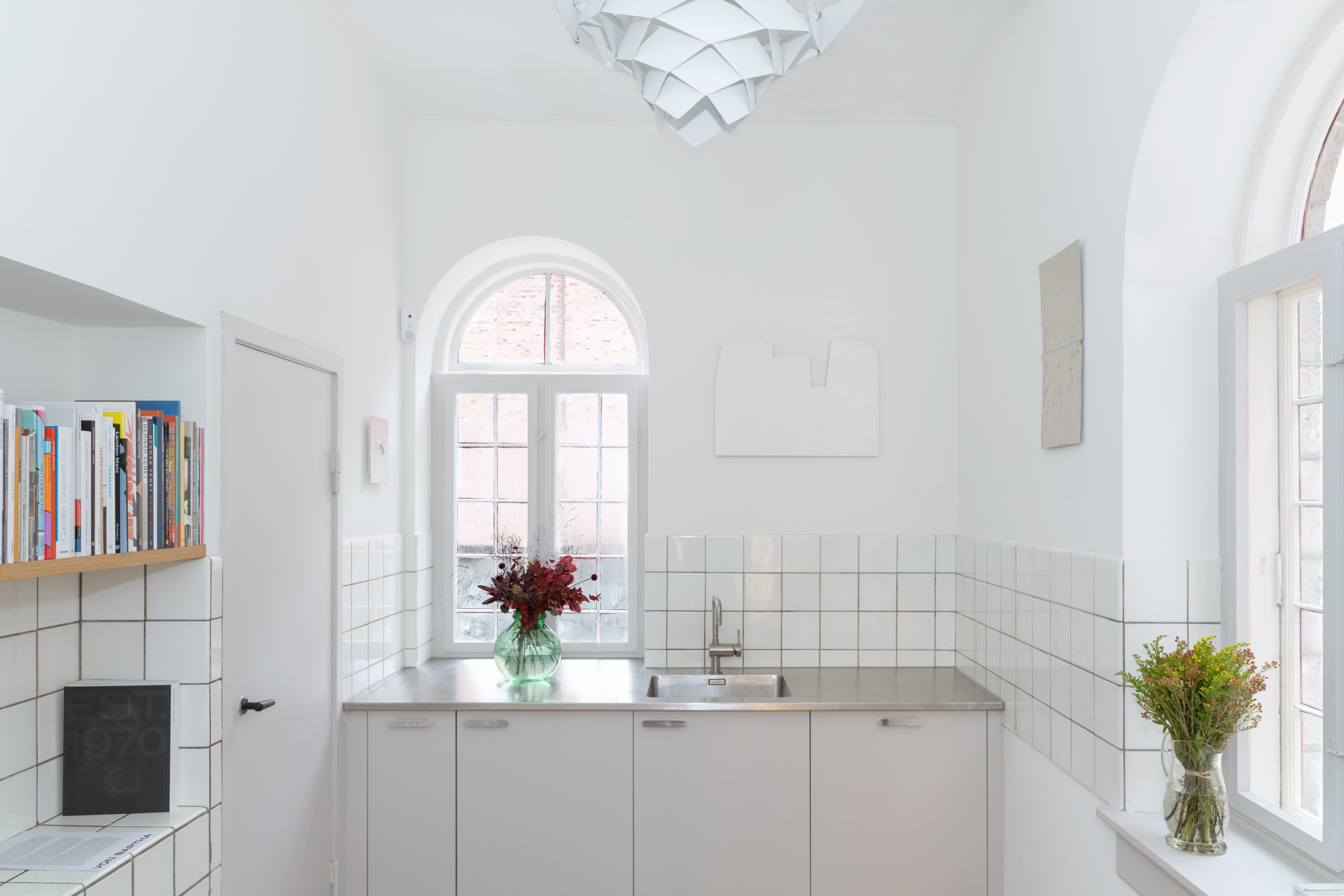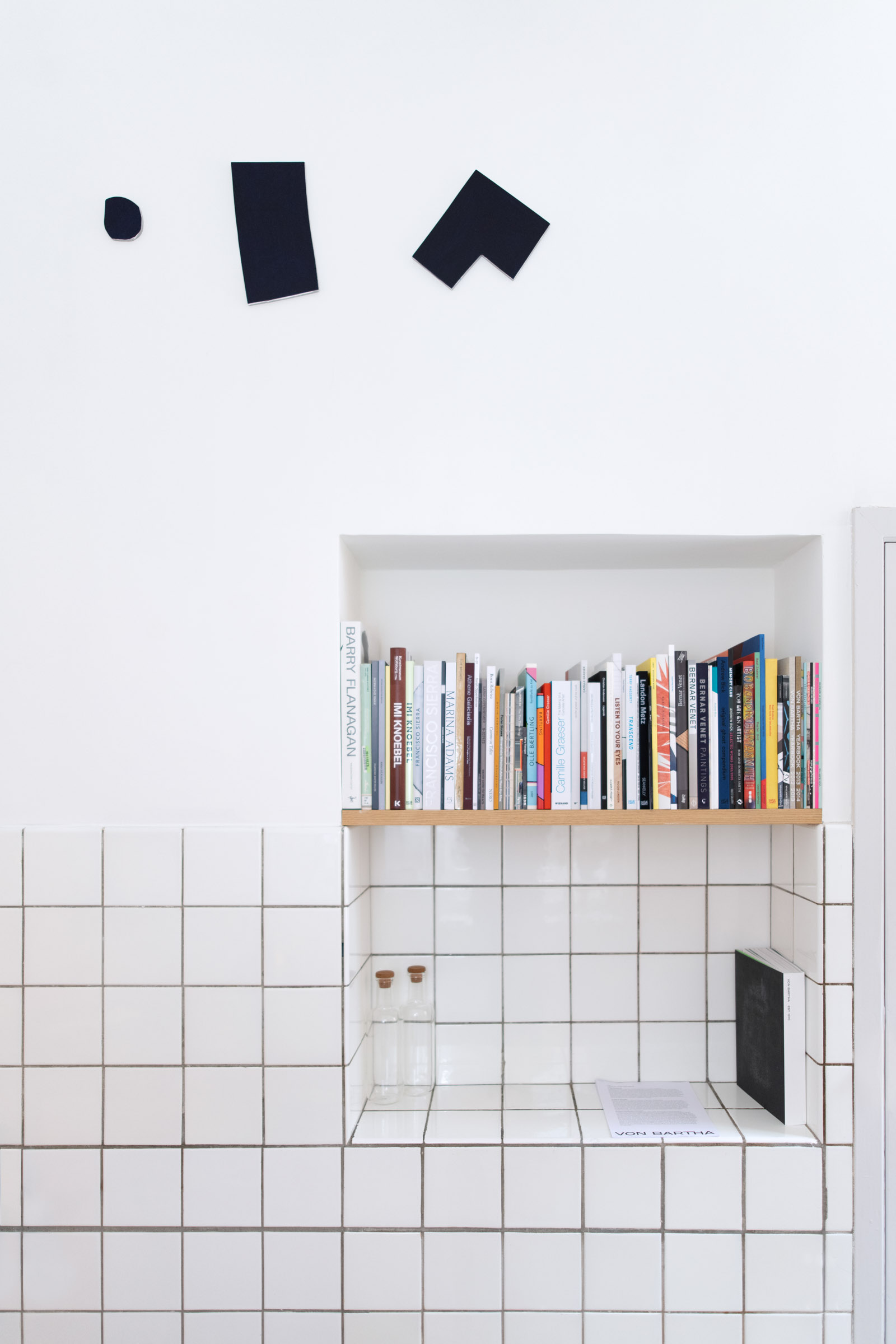 The debut exhibition titled An outline taking shape to become a profile sketches out an eclectic constellation of ten artists shaping the new gallery's profile.
Barbara Stauffacher Solomon's Land(e)scapes (with Karl Friedrich Schinkel) (2012), connects the 19th century architect and artist to this historic building whilst making the seemingly invisible visible n linguistic play and visual puns, whereas Christian Andersson's Olympus (2020) situates us face on with history with a cover of a National Geographic magazine from 1978, depicting a gorilla photographing
Error. No content found for Slider
For his mixed-media installation Garden Tools (2010) Florian Slotawa engages in a ritual of collecting, both re-painting or re-shaping parts of everyday objects and recontextualising them out from their domestic origins.
Marina Adams' painting Wild Thyme (2021) presents a double entendre in which cultivated thyme and the untamed time meet her playful and savage painterly gestures, liberating colour, movement and rhythm.
In another gesture of emancipation, both in material and form, Anna Dickinson lets her objects (Amber glass with hot rolled steel [2019]) form their own internal dynamics as she acknowledges them as subconscious and opaque expressions of her own identity(ies).
Identities of materials and forms are again challenged and re-framed in Mike Meiré's playfully formed sculptural works, their seemingly literal titles modelling hints of humour with a serious message in their titles.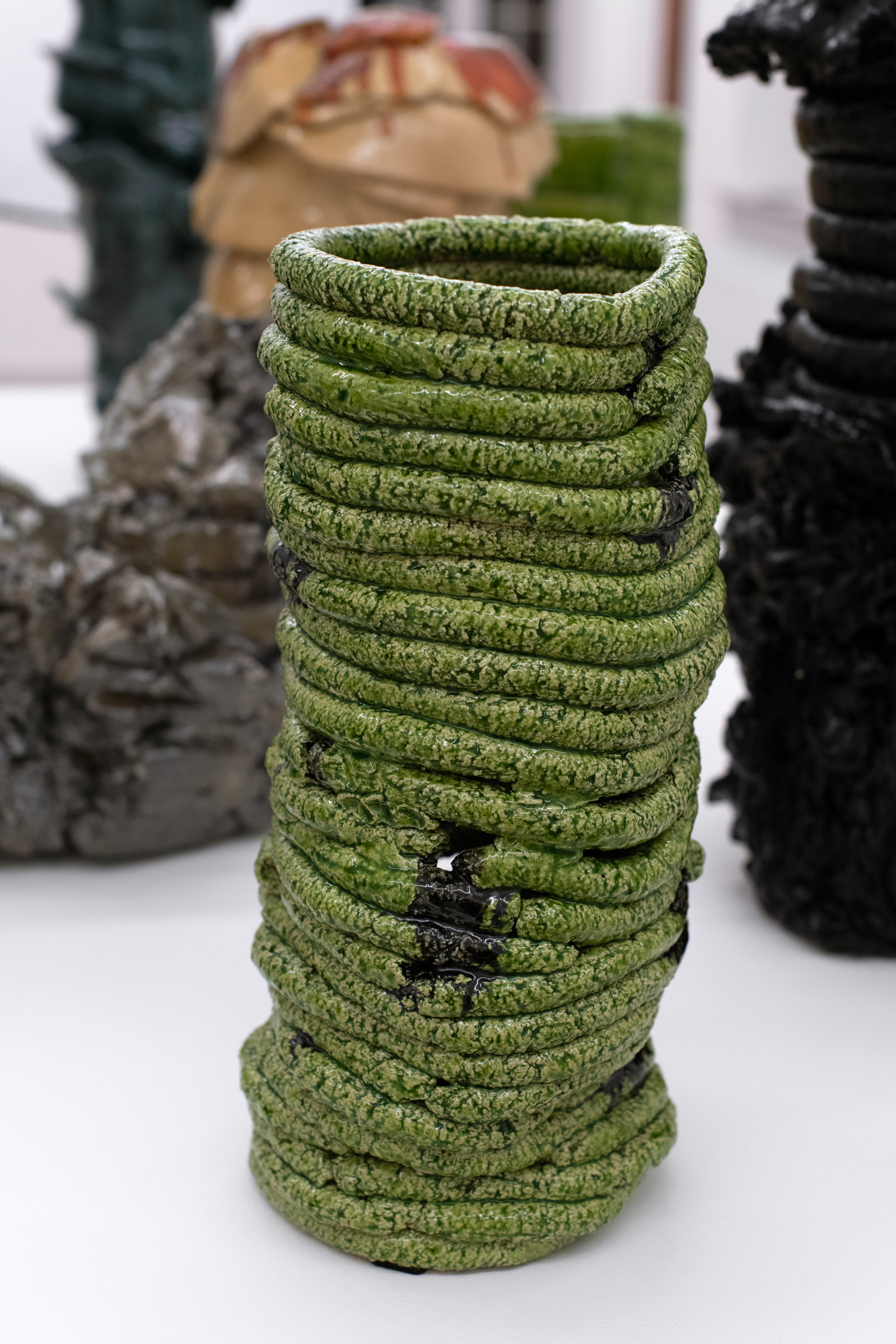 Medium and form frame the subjects in Claudia Wieser's two new recent works (both titled Untitled [2021]). Comprising vertical copper sheets with glazed ceramic tiles, they address how objects are transformed into and appropriated as works of art, blurring the boundaries between aesthetics and function.
Diffusing movement and rhythm in meticulously selected hues and morphic forms, Landon Metz' MMXXI XXXVI (2021) and MMXXI XXXVII (2021) are paintings yet unre­servedly connect to other forms and media in his wider practice.
The organic form of Imi Knoebel's Figura Taw (2021) expresses form in transition from one place, state, contour, to another, whilst Centrum 2c (2021) and Centrum 1e, assert more static forms.
The indeterminate is also celebrated in Athene Galiciadis' works on paper Trouble Rainbow Series (2011/12-ongoing) in which elusive forms and light radiate and flutter through patches of darkness.
Error. No content found for Slider
The exhibition undoubtedly not only takes but also makes shape, outlining new forms, gestures and perspectives, and shining new light on the Copenhagen art scene from its iconic location.
Adapted and shortened from the exhibition text 'An outline taking shape to become a profile', written by Claire Gould