Introducing the Cubes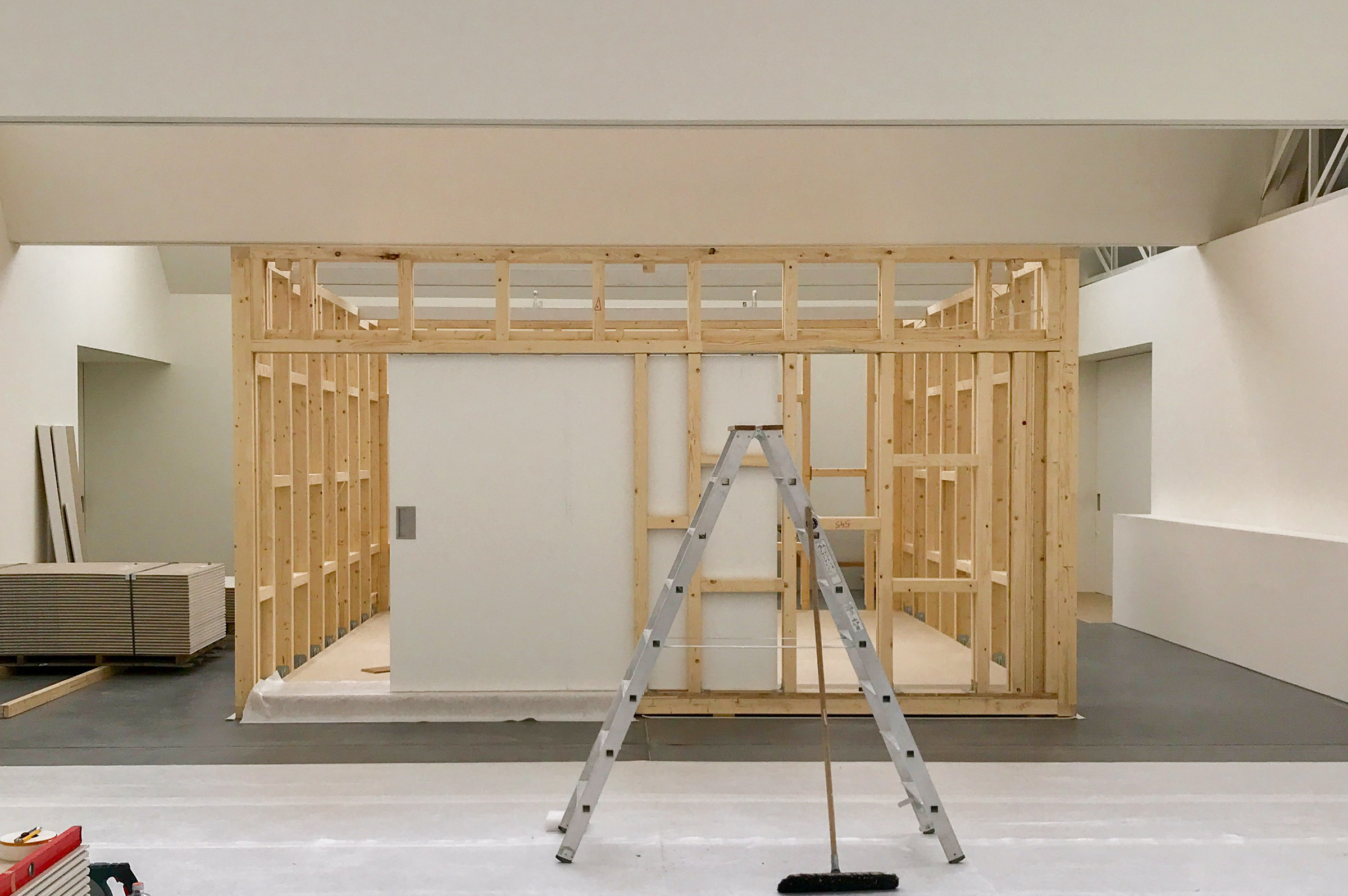 Discover the latest additions to our Basel gallery space – two intimate "art cocoons" which offer infinite potential
When von Bartha opened its new gallery in Basel's Kannenfeldplatz in 2008, it was a bold, but necessary move. With a steadily growing roster of artists — many of whom were making large-scale installations or paintings — a newer, bigger space had to be found. A former garage was transformed into an expansive white exhibition space, fit for institutional-style shows. Despite its immense white walls, this new space has never felt like a sterile white cube: elements of the original garage remain – some obvious, such as the still-functioning gas pumps, others, like the slanted windows in the roof, more subtle.
For many artists, the gallery is an amazing blank canvas to be played with, whilst for others, the large space is somewhat daunting. In the past, a large grey curtain has made it possible to divide the space into two smaller, separate areas — front and back — which offered artists flexibility. With a touch of theatrics, this device significantly reduced floor space, while still affording the artist many square metres of wall to use. When, several years ago, additional walls were installed in the back of the gallery, it created a separate, spacious showroom. Here, visitors would find a regularly updated selection of works by gallery artists, curated carefully to allow one to linger and interact with art in a more intimate setting. In this model, the front of the gallery became much like a gallery; the back, a private salon, inviting quiet contemplation.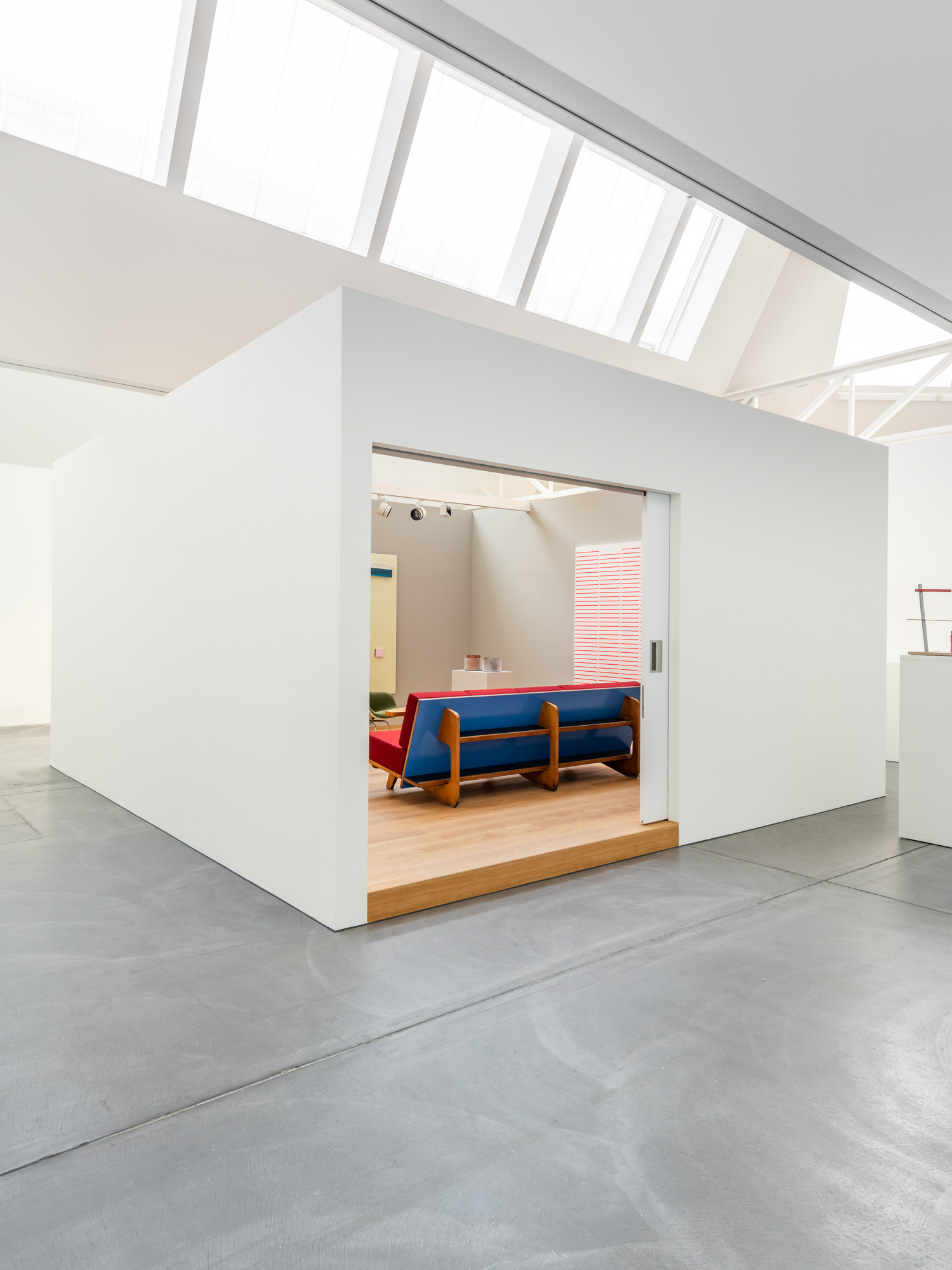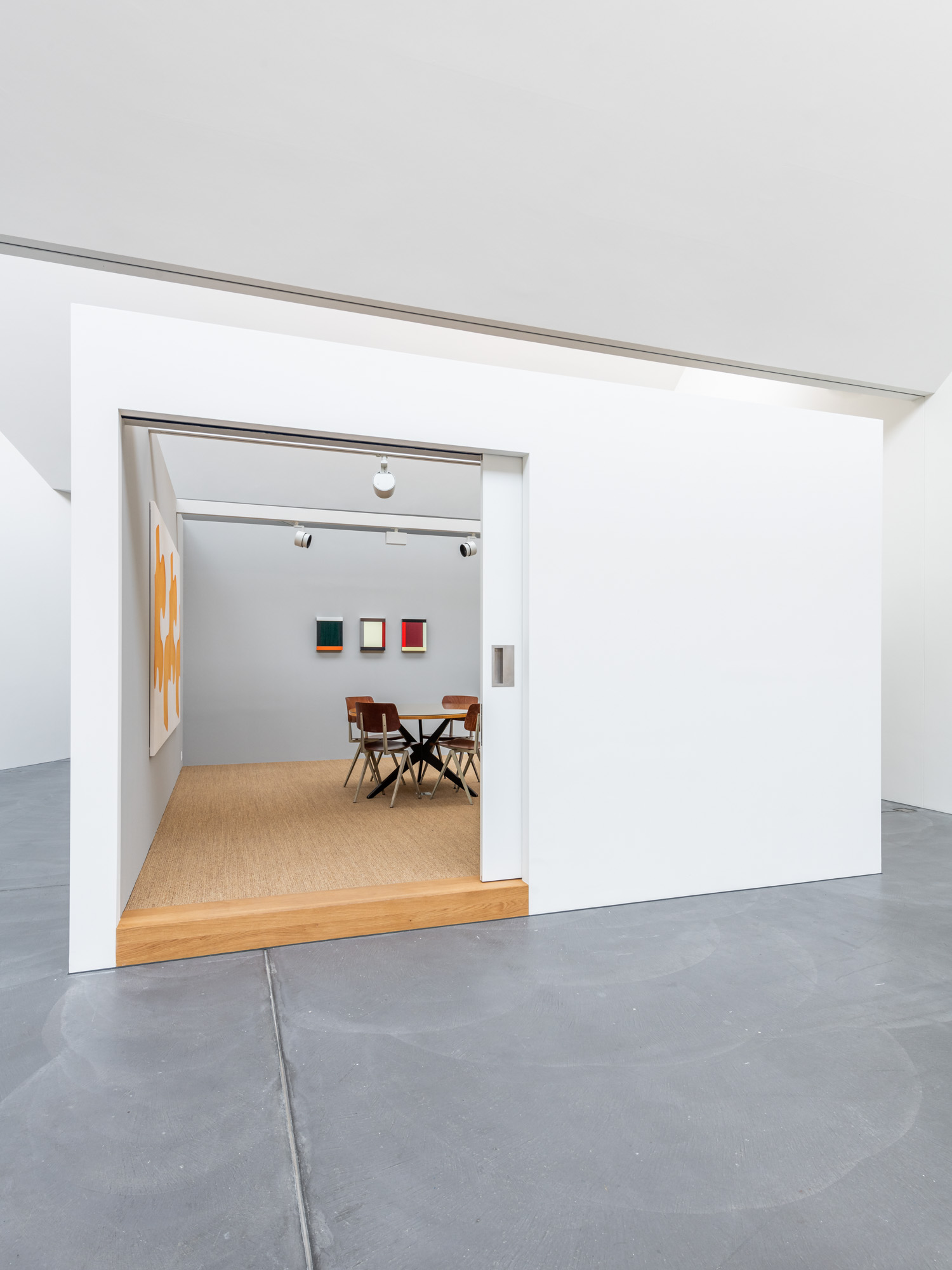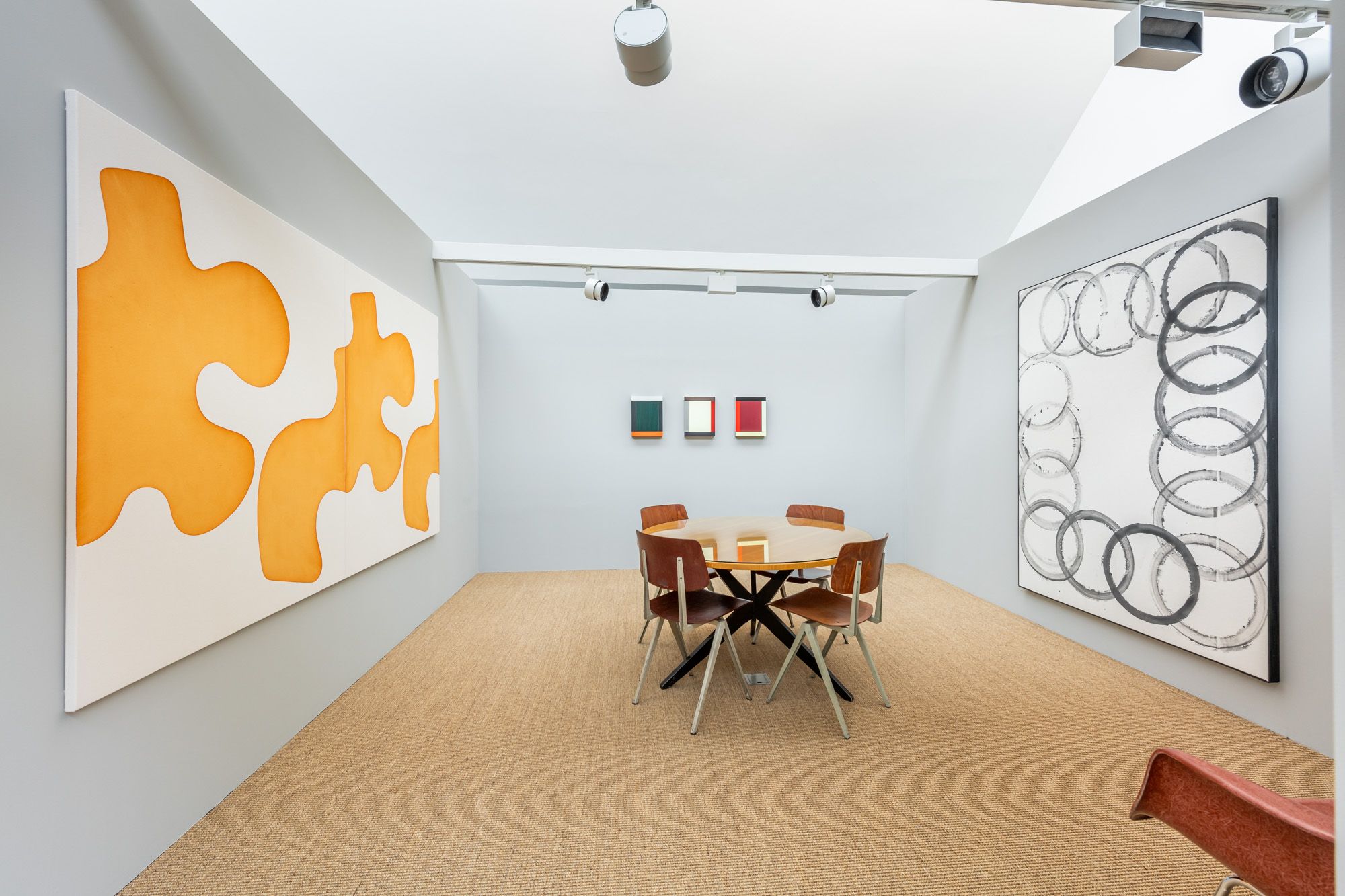 It became clear that separating the gallery in this way made sense — it was inviting and encouraged people to spend more time in the space. That became the inspiration for the Cubes: two structures within the gallery, that provide visitors and artists with a new, more intimate space. An "art cocoon" of sorts.
Placed at slight angles in the rear of the exhibition space, the Cubes do not interfere with their surrounds. Indeed, their clean, white exteriors provide more space to show work in the larger area of the gallery, while also allowing artists to create a more curated route through the exhibition. When their sliding doors are closed, they hide their interiors – not disrupting the exhibition in the main space, yet still inviting the visitor's curiosity. The floors of each are slightly elevated, so that one really has the sensation of stepping into another environment when entering. The choice of flooring accentuates this feeling, with one cube containing parquet and the other sisal — materials more common in our homes.
In the Cubes there are no limits to what can be done. The walls can be painted in bold colours to highlight more subtle works; the doors of each, which face one other, can remain open so that the two rooms communicate, or they can be closed for more privacy, giving them a salon-like feel. At the moment, one functions as a lounge area, with a sofa providing a space for quiet contemplation.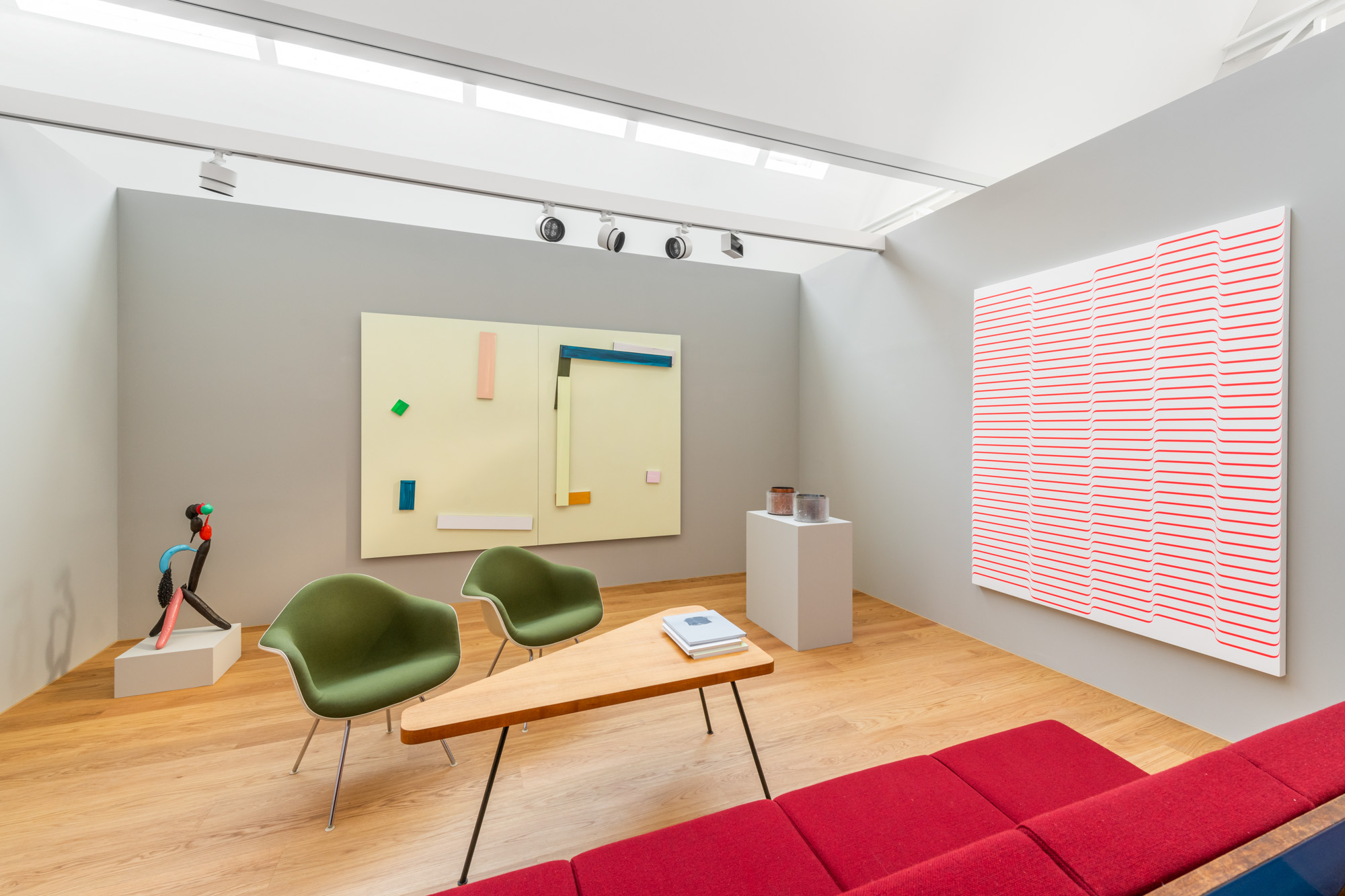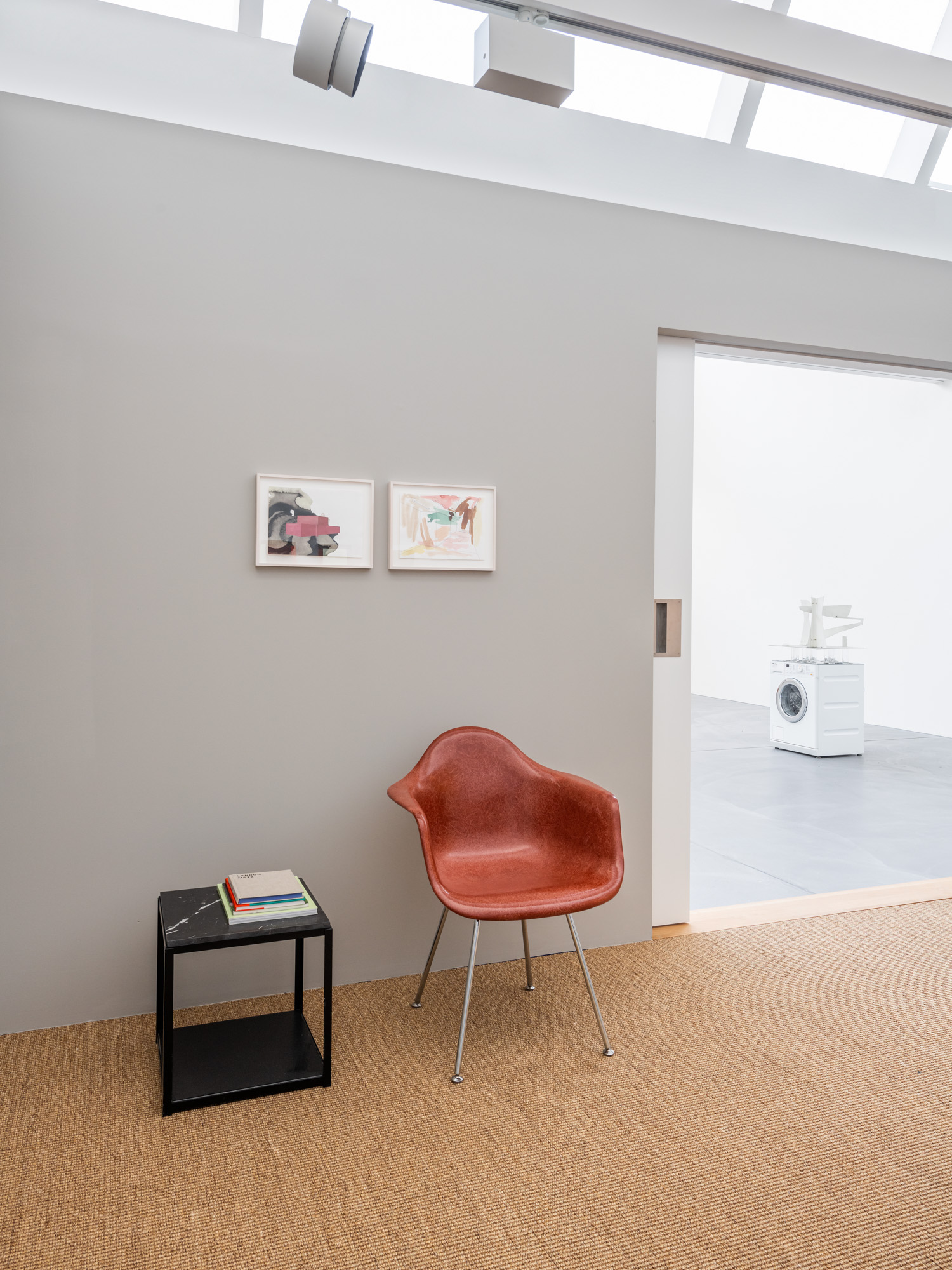 An added advantage of these galleries-within-a-gallery is that they can be used for events that are unrelated to exhibition(s) in the main space. Whereas before it may have been more complex to host a film screening of one artist in the show of another, the Cubes make it possible to define separate contexts. They will also allow greater spontaneity, allowing the gallery's program to be rooted in the present. Exhibitions in the larger gallery space must be planned many months, if not a year, in advance; the Cubes can be rehung (or emptied) each week, if required.
The Cubes will also host a new format: Stefan's Salon, which will take place on a regular basis throughout the exhibition calendar. As the name suggests, these gatherings, which will centre around talks, screenings or performances, will have an intimate feel, allowing artists, curators and visitors to engage in a much more personal exchange – the Cubes being an ideal setting for this.
The gallery is very excited to house these new spaces which, though small, offer infinite potential.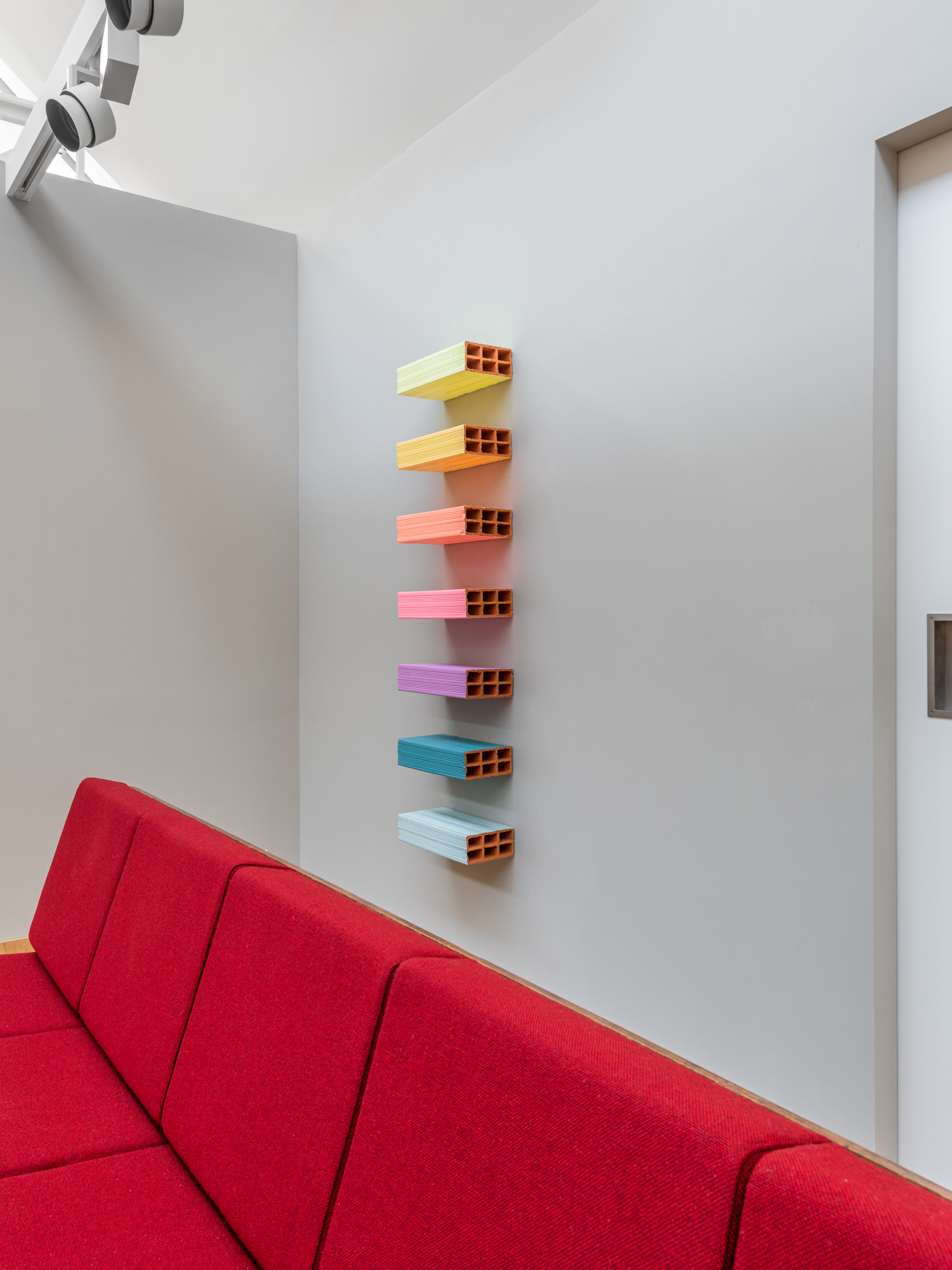 Error. No content found for Slider