Language is a fragile thing – 3 Questions with Bob & Roberta Smith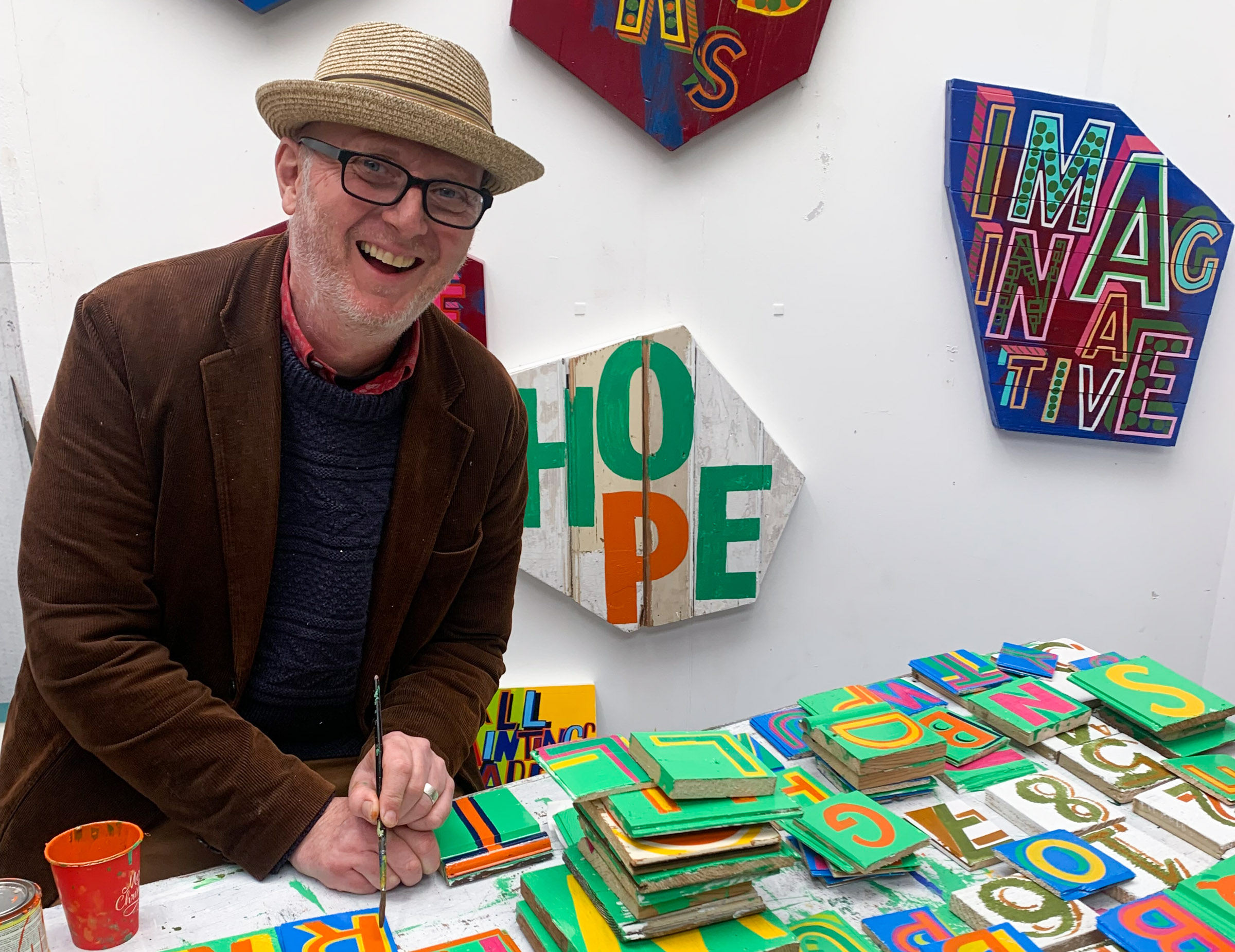 Ahead of his upcoming exhibition "The Word Observatory" at von Bartha Copenhagen, our editorial manager Hester Koper speaks to Bob & Roberta Smith about his exploration of language and how openness and listening can help you to find your voice.
The narrative of Bob & Roberta Smith's text-based artworks has evolved from stories, texts and short quotes reflecting his daily life to protest signs and calls to action. The artist, who has always been involved in, and dedicated to, art education, started using his voice to advocate for the benefits of the arts, in a bid to stop the ongoing marginalization of art education in British schools.
After hosting a TV programme with BBC four in 2016, inspired by his activities and commitment, Bob's exploration of words continued, he is interested in "this difference between an idea of a thought, a sensation, an expression and how it's embodied in these really clumsy 26 letters that we have, to fit all this stuff together." Hester Koper, our editorial manager, sat together with Bob & Roberta Smith to pose 3 questions and to learn more about his search for the essence words and the importance of learning to listen to each other.
HK: What is the most important message that you want to get out at the moment?
B&RS: I've really got so many things I'm keen on, but one of them is to let people do their own thing and The Word Observatory is a way of letting people do this.
I'm not trying to convey anything. I'm just saying, wouldn't it be fun if we had a conversation with these words and it'd be kind of interesting to hear what your poems are? All I'm trying to say is that openness is a good thing, and the arts (visual, poetry, music or sound) are a way of finding your voice. I do think that's very important. It's a good way to encapsulate that idea that art is something very human, that we all have access to, if you choose to grab hold of a pencil and find your voice.
In a way, the most important thing for me at the moment is openness – openness to express yourself, but also openness to listen to others as well.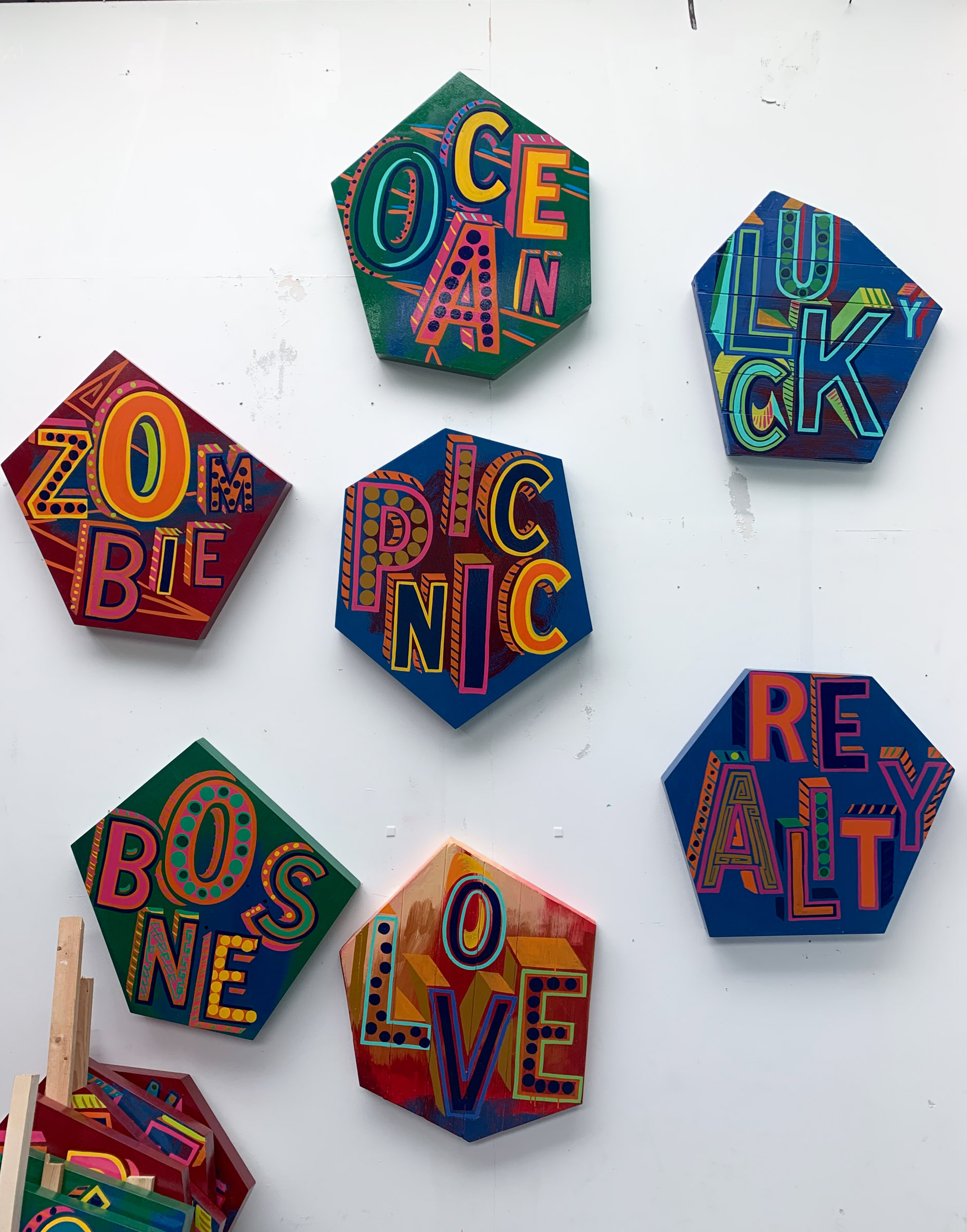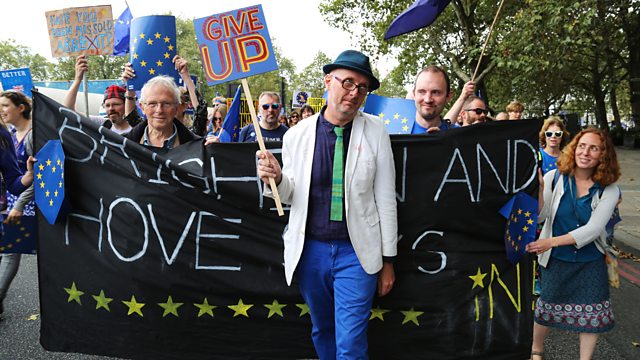 Are there enough artists out there who use their voice for political goals? Who are your biggest heroes?
There are lots of artists addressing things like climate change and political issues and raising money for good causes.
I think there are some notable artists that we can all think of, like Ai Weiwei and Nan Goldin, and so on. But I also think, in art, sometimes people stay away from politics because it's difficult. Why? Because very few people want to tell others how to live their lives. So that's problematic. It also puts people off. Nobody likes being preached to. Still, it is quite important to stand up for things, and sometimes, I do sort of think that not enough voices in the art world are speaking out.
Many artists would like to think that art is a clean, sort of moral space, but actually it never has been. The Renaissance was all about painting religious stories to educate people. I don't come from the position of thinking that I'm right and you're wrong. In the end I think artists should be all about creating really lively debates and conversations, and trying to listen to people, but also trying to put forward ideas.
My hero at the moment is Nan Goldin, because she has really highlighted this relationship between big money and the problems it causes. Actually, art is very important, in that, if you take the term very loosely, our kind of artistry, our ingenuity, our ability to devise new things is so important to finding solutions for all kinds of problems we are facing these days, becoming innovative through art.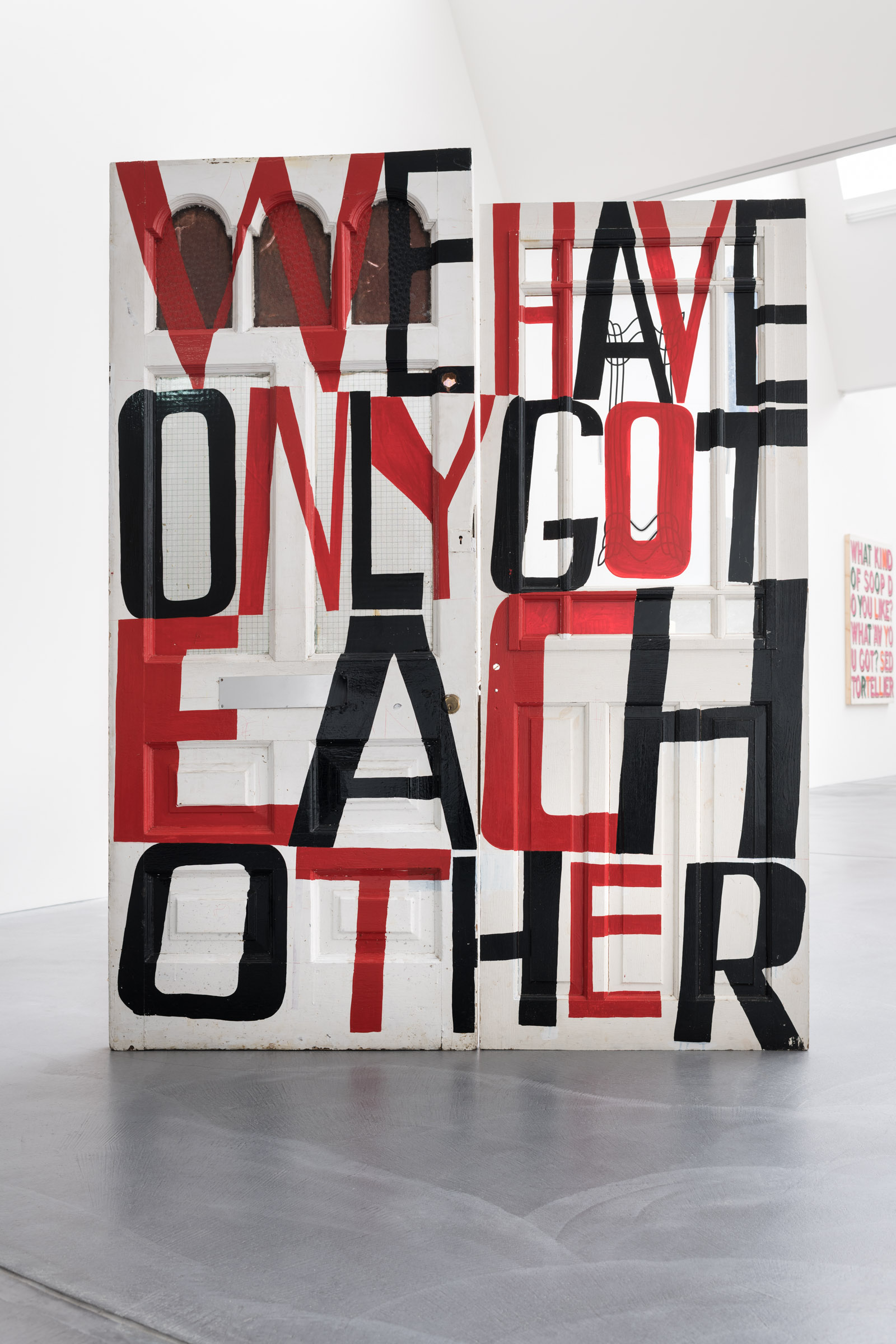 When I saw the BBC Four production from 2016 where you interviewed people at Trump rallies during his first election, I got the impression that at some point you almost lost hope that protests can make a difference these days. Yet you are one of the most positive and hopeful artists I know. Did this experience have a lasting impact on your work in the years that followed?
It did, it had an amazing effect on me, because I had access to all these people. We went to a place called Settler's Landing in Cleveland, where they held a Trump rally. It was really fascinating, there was a stage and these people, who I don't think were Republican people, were from a group who wanted Trump to be elected. They were saying absolutely shocking things about Muslims and migration into the country and also misleading things about how they would start mining again in middle America and bring back the car industry, which they couldn't really do. This crowd was shouting, people were just cheering madly: "Build that wall!". Afterwards, I talked to this one guy and showed him drawings of different versions of the wall that the Trump-people wanted to build. I had made drawings of different wall types, like a medieval wall, with battlements or like a fence in a compound, used in refugee camps, and asked which one it would be. He was really laughing and said, "Well, yeah, we're not going to build the wall." And I said, "What do you mean you're not going to build the wall?" He said "No, that's absurd! That's just a thing to tell people and then you get Trump elected."
I realized that the whole thing was language, and language was being misused in a totally disingenuous way. That was a right-wing example of it. But people also do that in the left and center politics. That's what they do. Social media does that in creating arguments and dividing people. But in dividing people, you create factions of people who believe in one thing and are opposed to another. That's how you get elected. That really did have an effect on me. It didn't make me a cynic, but it did make me think language is a bit like democracy, a very fragile thing. You have to use it carefully and cherish it.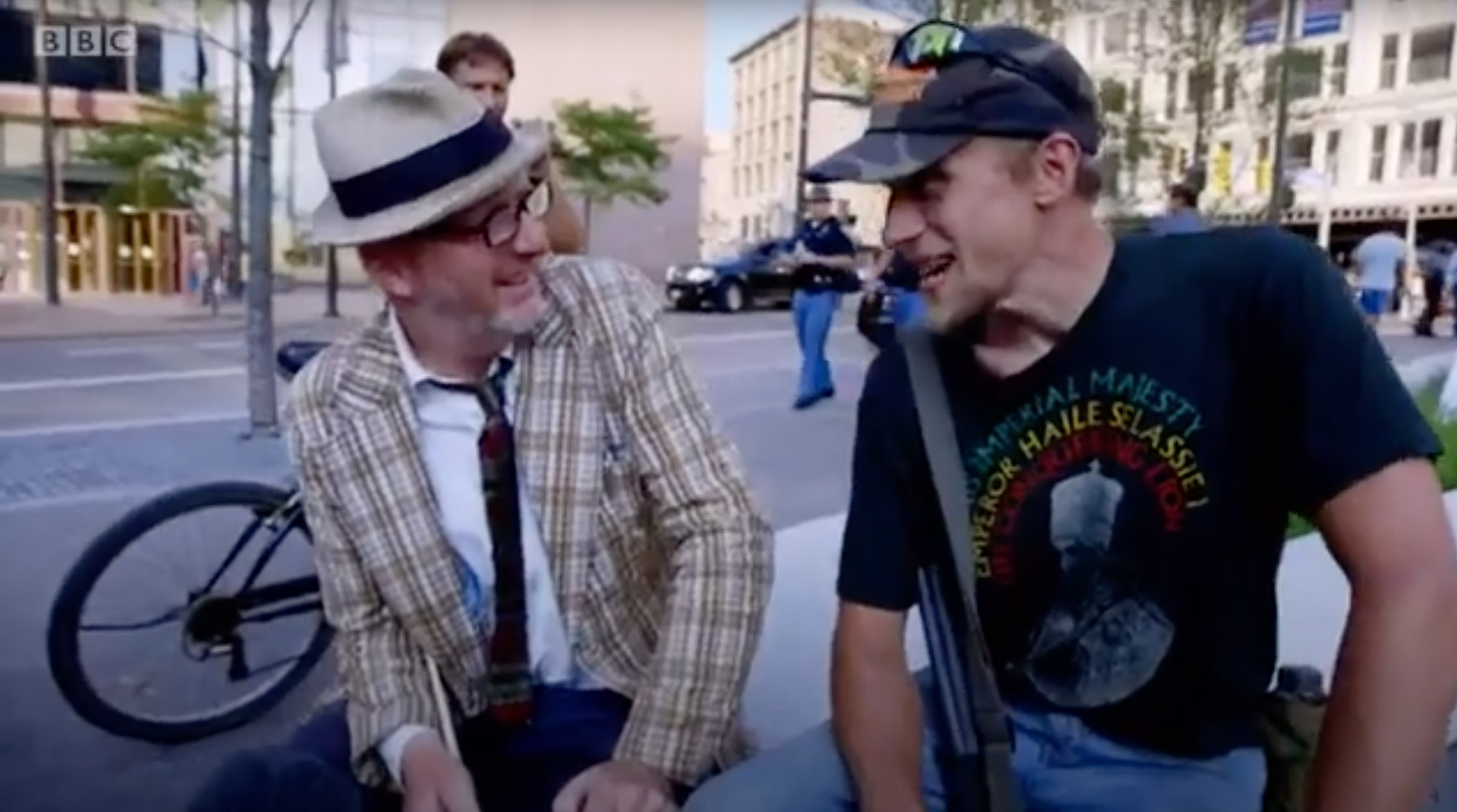 And this is also about protest – people really want to get the slogan for their term. The Danish psychologist, Anders Colding-Jørgensen, whom I also interviewed for the BBC film, explained the related meaning of Shitstorms and told me, "If you want to get your idea across, you need to amplify it in order to get people's attention". That's what people are doing and if you achieve that level of amplification, what happens is agreement disappears.
So everyone is shouting at each other with all that amplification, that's a problem. Of course, for protests you need to get people's attention and write banner headlines and slogans, and all of that is part of what I've been doing in my art. So, it was a lesson for me and it made me feel that we should be a bit more careful about all this. Not that I'm going to set up a right-wing or left-wing party to try and get elected.
It woke me up, this was a consciousness-raising experience. There's something useful I can get out of this, which is to try and say, think about language and enjoy it, but don't misuse it. It's not a very original thing to say. Language is beautiful, but it can also be frightening.
So, anyway – to answer your question – I think that BBC program made me appreciate language a lot more. It made me think that, if you believe in something, or you come to understand something, you want to advocate that idea to people. But what you must also do in the process, is listen. I try to stay away from believing things but trying to base things on evidence, really.
I think The Word Observatory, in a weird way, is about trying to ally that idea of openness with listening and trying to understand. Actually, there is a good metaphor: Socrates had this idea that everybody met in the marketplace to discuss ideas. But what we've done is climb the parapets and shout at each other and we think that is conversation. What we need to do is come back into the marketplace to talk. Listen more. Yeah, that's my big message for everyone.