Revealed for the first time since leaving the artist's studio
von Bartha's Julia Paas describes the exciting experience of unpackaging a striking new series of works by Terry Haggerty
One of the most exciting moments at von Bartha is when new works arrive from one of our artists.  It is a special privilege to be present when they are unpacked – layer by layer – to be seen for the very first time since leaving the artist's studio, by the small audience of the gallery team. Each newly unveiled work is a feast for the eyes: sparking thoughts, feelings and ideas.
This happened again recently with a body of new works by Terry Haggerty, when it was delivered to our gallery in Basel. The feeling of being witness to something new and fresh persisted when we saw the colourful, thin aluminium and steel panels spread out before us – looking at them more closely still when they were hung on the gallery's walls.
Error. No content found for Slider
These new works by Haggerty (b.1970 in London) see the artist explore the family of basic geometric forms – the circle, triangle and rectangle – as well as some of their relatives. The viewer's eyes follow each work's curved lines and the artist's characteristic thin stripes, which again follow the forms of laser cut panels. Simple, striking shapes are coloured in the primary tones of red, blue and yellow, extending into pink, orange and grey.
Haggerty creates an illusion of three dimensional space through lines on the works' flat, even surfaces, but what is especially exciting to observe are the cut-outs in the forms, which appear as if an intruder has gained access. The viewer at once sees the work's surface and the void around it; there is a visual tussle between empty space and the figure itself. Which is stronger and which came first? It is exciting to witness the tension that occurs between the two forces of creation – of giving form and leaving space.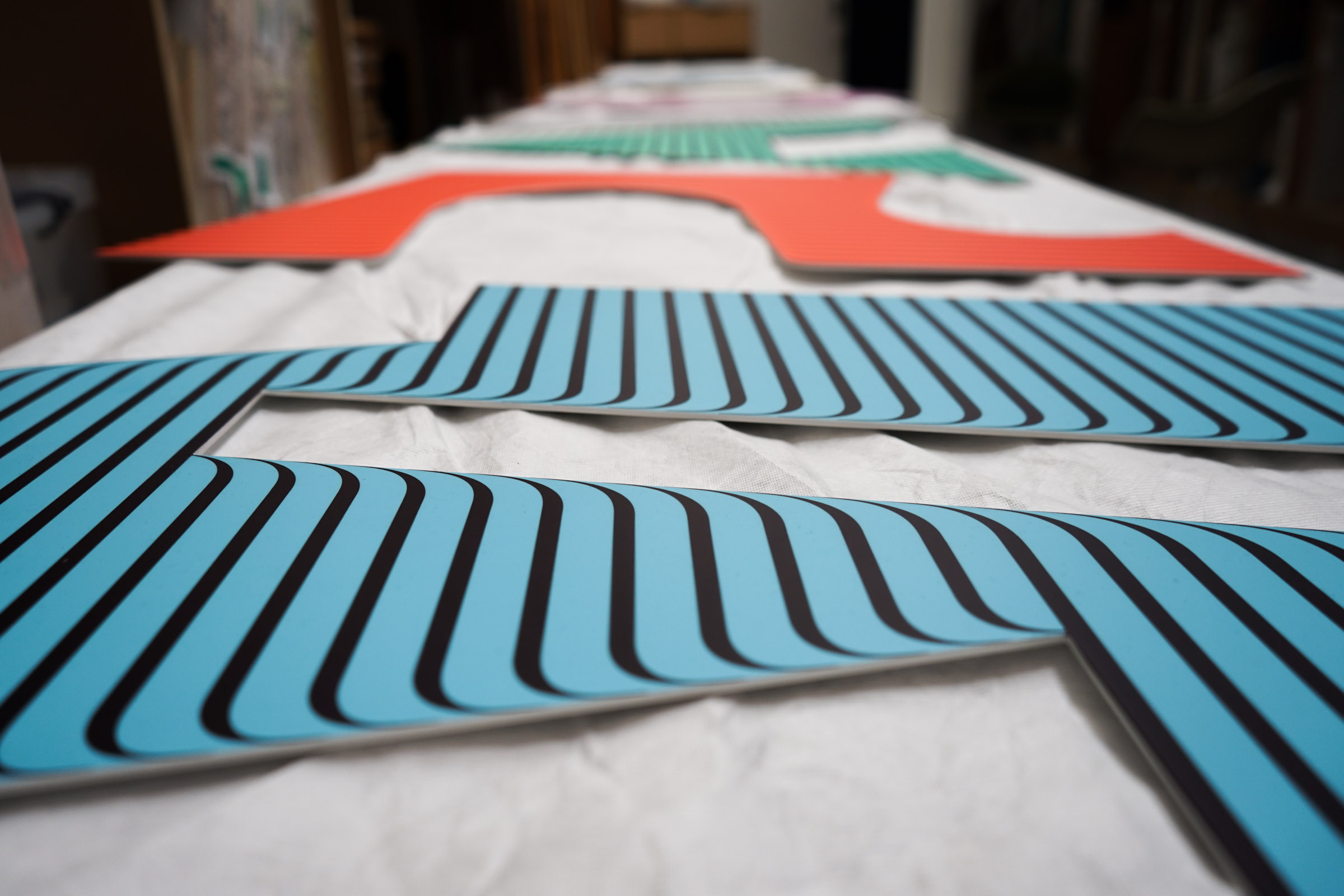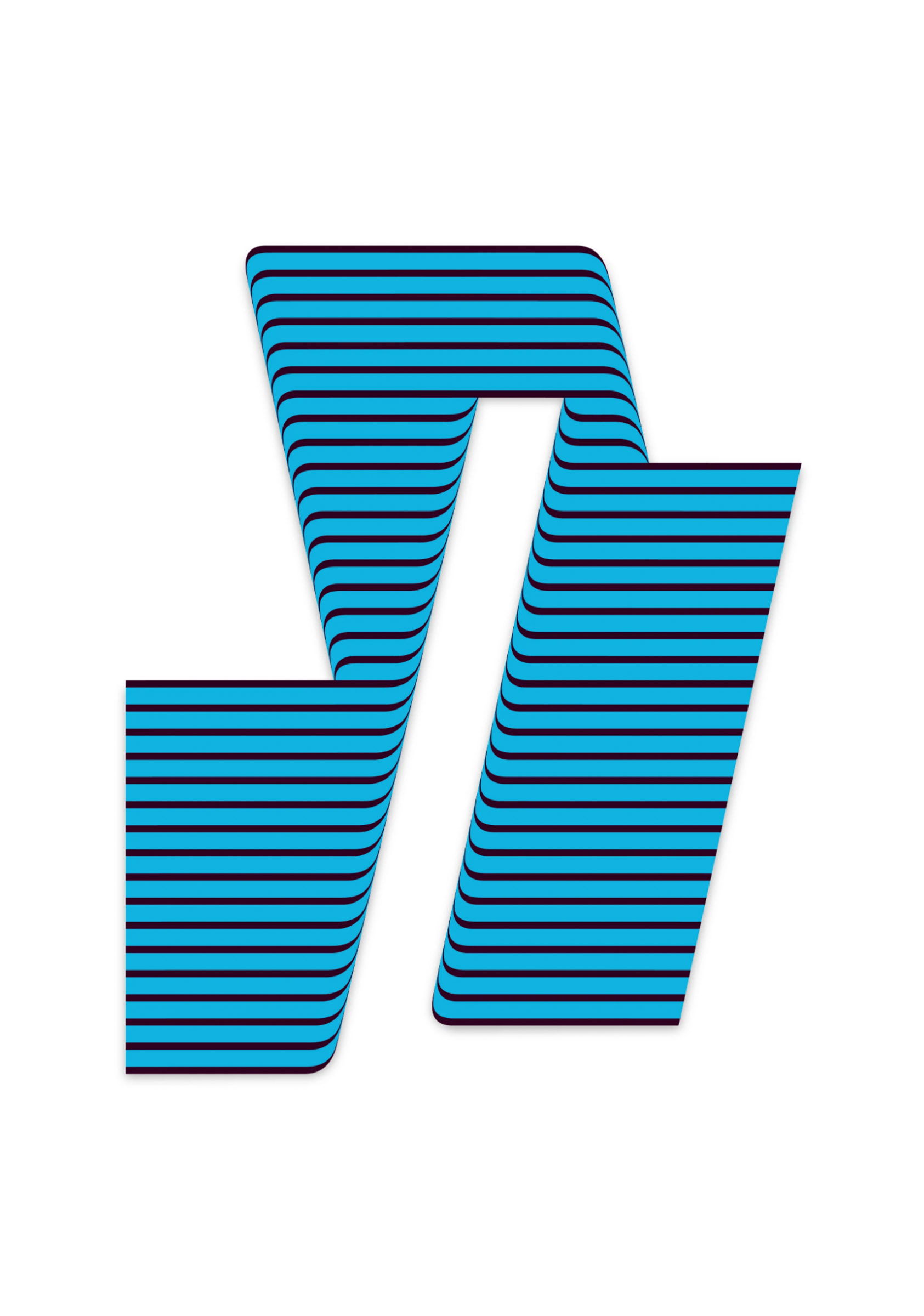 Haggerty's titles are a playful invitation to the imagination to find likeness in the hollow forms: Too many thumbs, Collar, and Inadvertent pass weave the ordinary conditions of everyday life into the abstract paintings and give them an ironic twist. This, and the introduction of the recesses in the works' surfaces, reinforce the sculptural character of each painting.
In this new series, Haggerty succeeds in creating a sense of something more by taking away, reducing and concentrating forms.