Francisco Sierra
Lunar Conveniences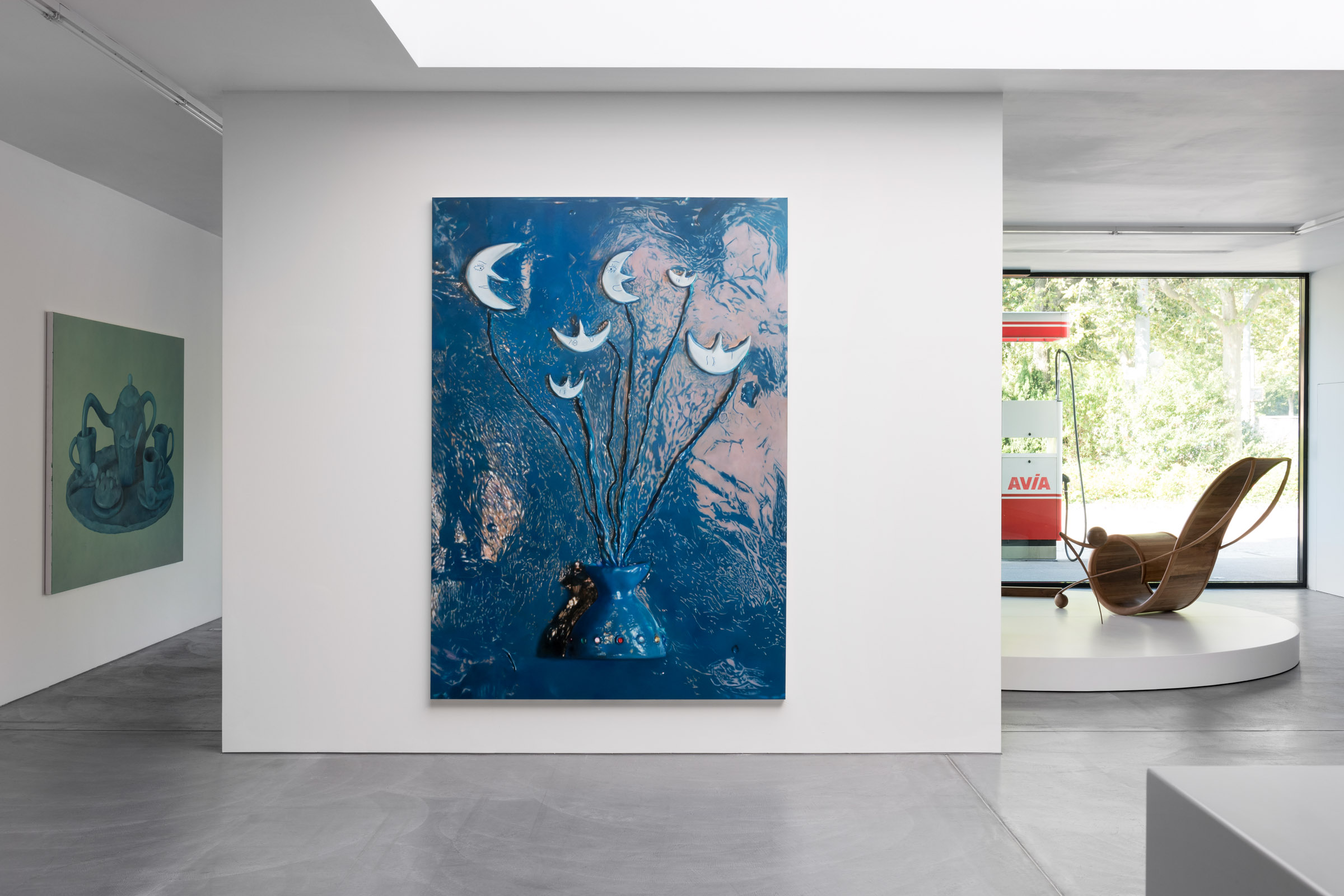 SEP 04 2021 – OCT 23 2021
von Bartha, Basel
Von Bartha is pleased to present two solo exhibitions by Chilean-Swiss artist Francisco Sierra and Swiss artist Beat Zoderer in the gallery's Basel space, 4 September – 23 October 2021. Lunar Conveniences will showcase new works by Francisco Sierra, including a triptych painting and a sculptural work, exhibited in the south space of the gallery. The Ultimate Sphere will continue Beat Zoderer's exploration into large-scale sculpture and present a series of new sculptural works by the artist that will fill the gallery's north space.
Francisco Sierra (b.1977, Santiago de Chile) is known for considering the possibilities of representation and perception in his work. Lunar Conveniences, his first solo exhibition at von Bartha, will feature new paintings as well as a new sculptural installation. A self-taught visual artist, Sierra is interested in the transformation of apparent clarity into something new and enigmatic. Often working within the realms of both photorealism and surrealism, Sierra focuses on the pitfalls of contemporary photographic reproduction and the transformative potential of painting. In this field of tension between supposedly realistic reproduction and invention, Sierra's work in Lunar Conveniences creates spaces for a narration that takes illusionistic painting method to another level.
The new sculptural installation will playfully explore musical notation and the desire for attribution. Pretending to function as furniture, its bent and curved wooden forms will allude to a dense network of references.
Stefan von Bartha, Director, commented: "We are excited to present Francisco Sierra's first solo exhibition at our gallery. The show will surprise the viewer with a mix of the artist's signature paintings alongside a dynamic new sculptural installation that connects to his musical past".
Opening: Friday, 3 September, 6 – 8 pm
Error. No content found for Slider