5 minutes with… 'Sunset Placebo'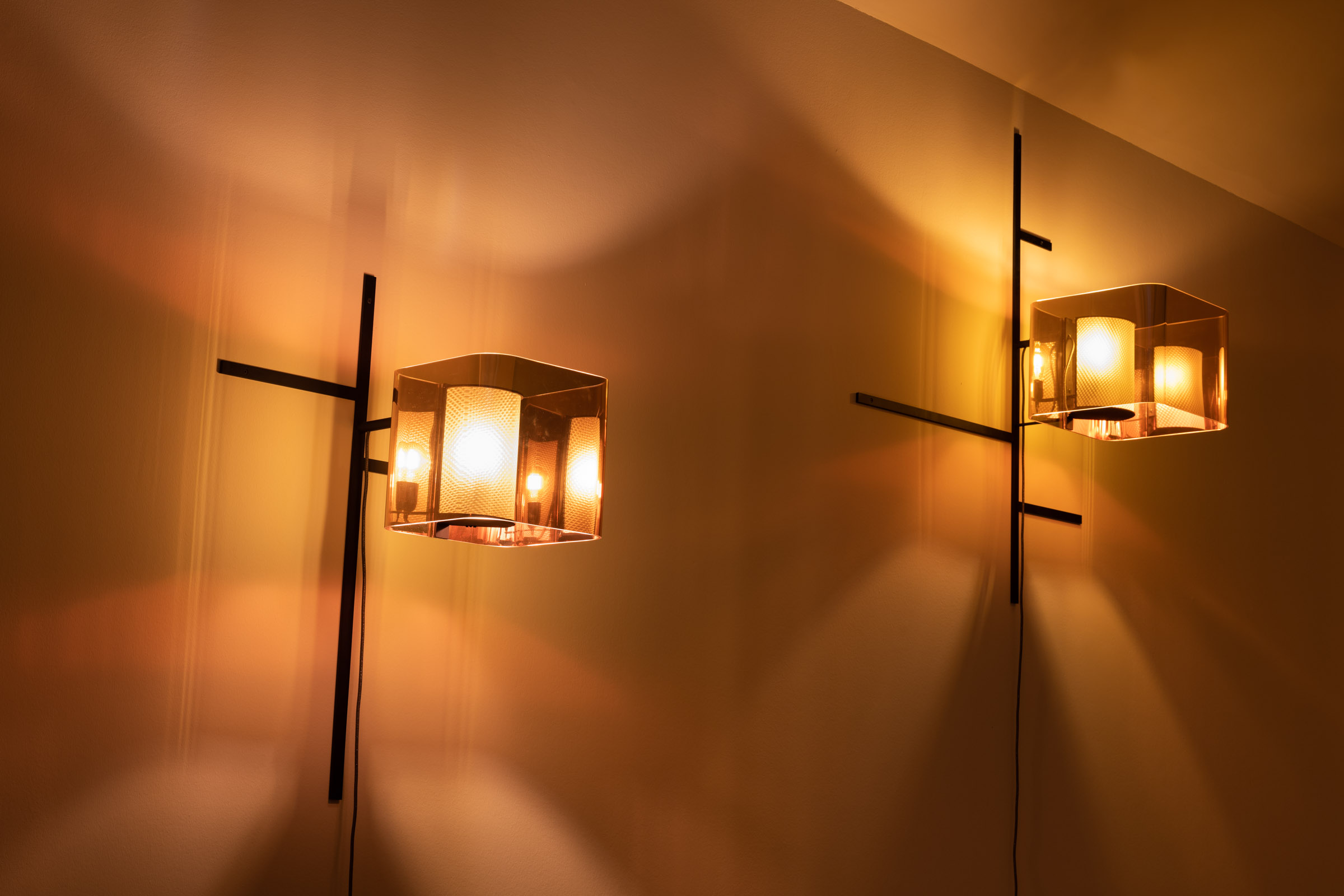 Artist Boris Rebetez explores the interplay of light and space in his latest exhibition, 'Place des Cubes', at von Bartha Basel.
When visitors to the exhibition step through the curtain that currently divides the gallery into two rooms, they find themselves in a space evoking the mood of a dark alley. The space is only sparsely lit by a few lights mounted on the walls. These lights, which were designed and made by Rebetez, form part of his Sunset Placebo series.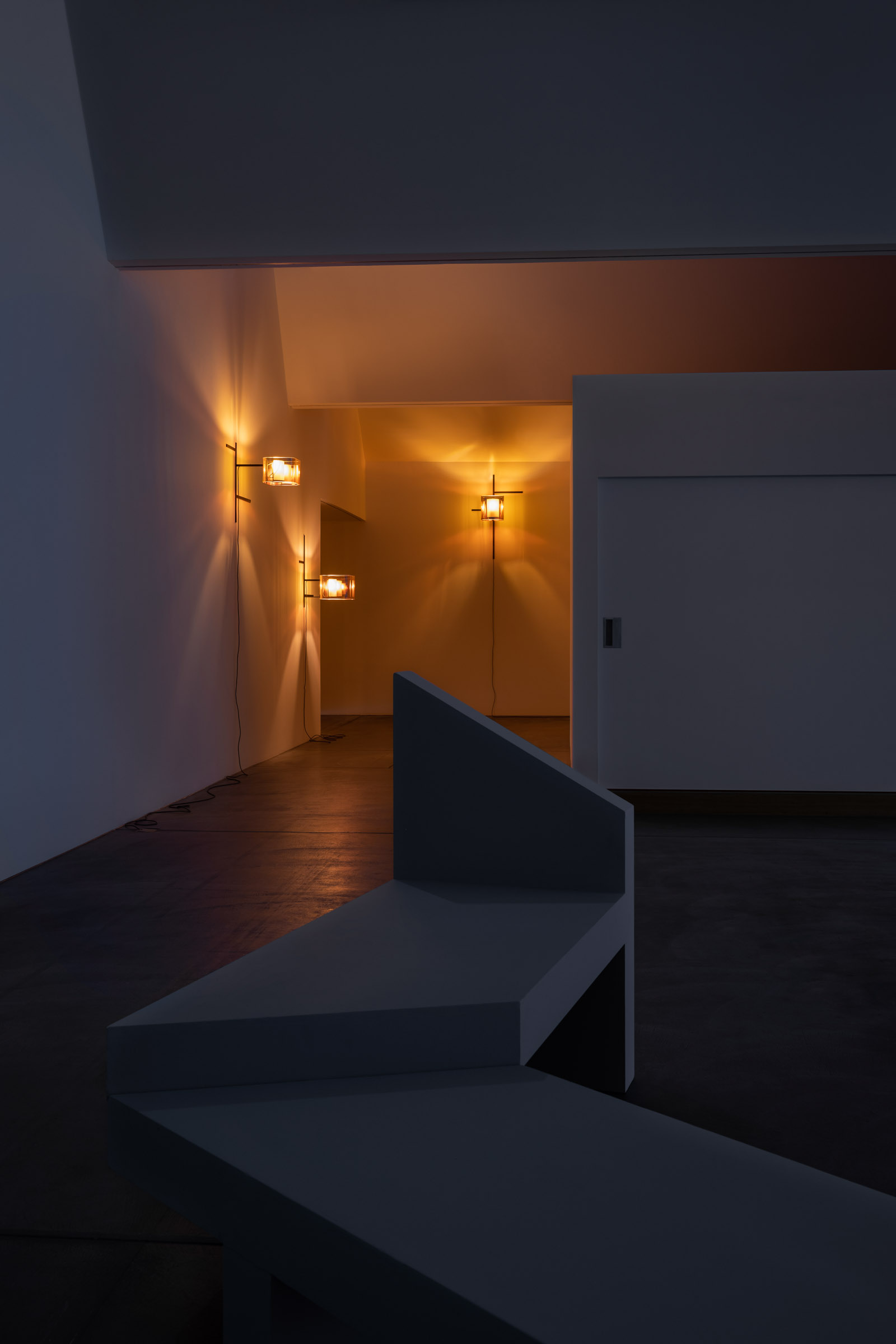 Square lampshades with rounded edges are attached to narrow black steel profiles, with illuminants at their center. The grid-like structure of the fixtures is reminiscent of the rectangular joints of the tiles used to build Place des Cubes and recalls the beginnings of modernism in art and architecture – while the shape of the luminaire echoes postmodern design.
The lamps produce the pleasantly warm light of a sunset, as the title of the work suggests. Ironically, this light comes from the tinted foil inside the lampshades, which was used in office buildings with large windows to protect the interior from overheating due to strong sunlight. When switched off, the copper-colored shades reflect daylight.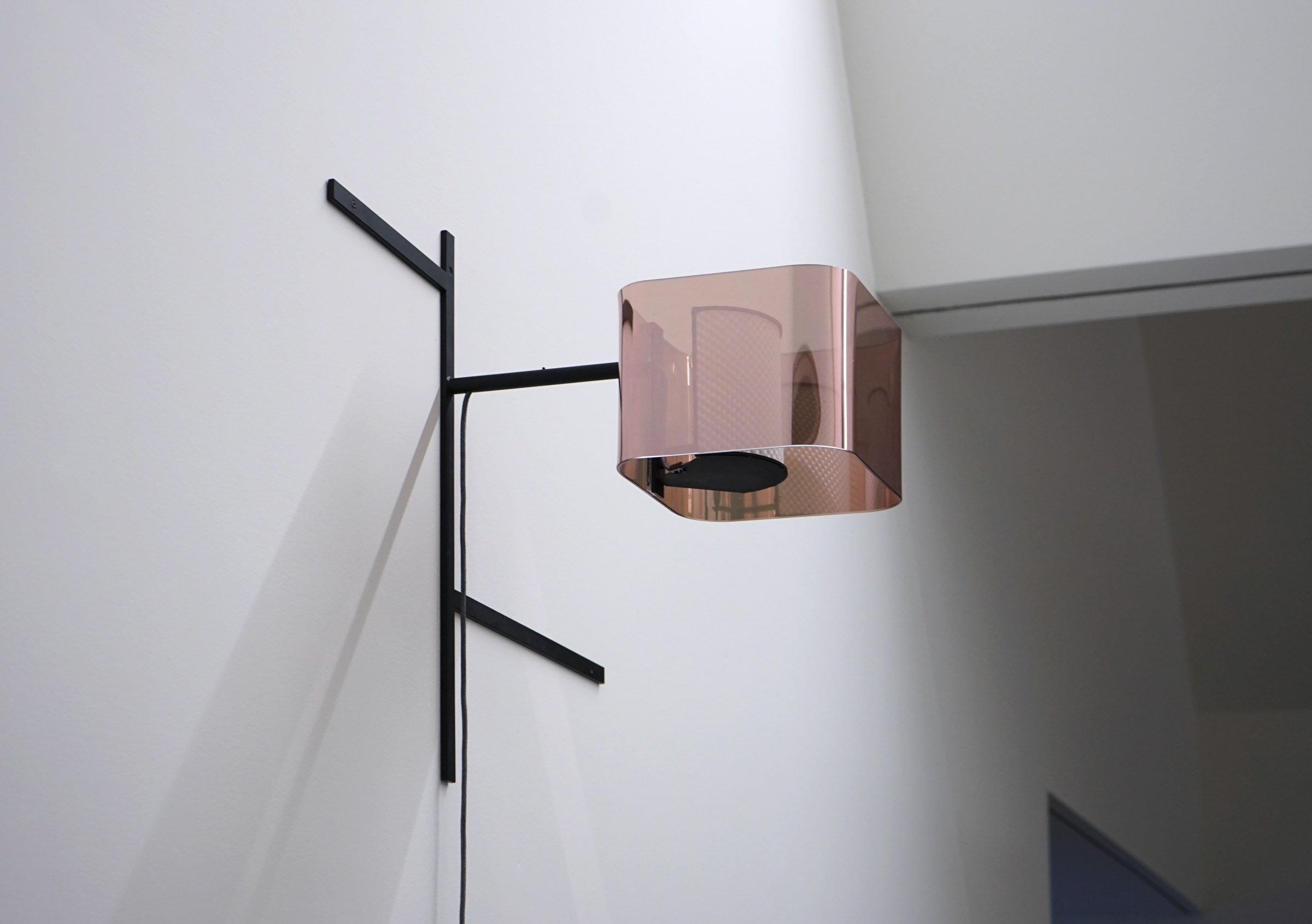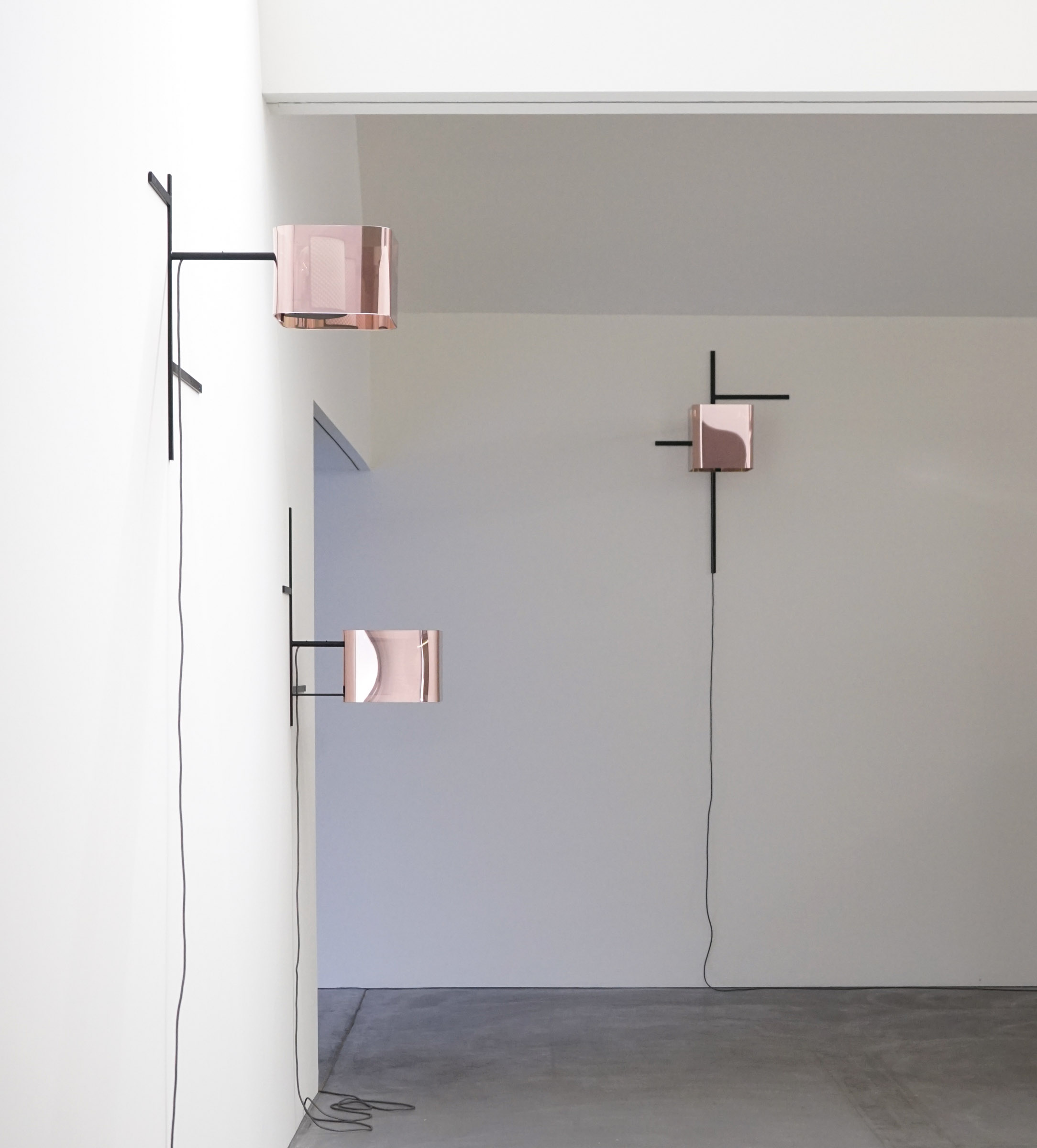 Light is a complex physical phenomenon, and recent experiments won three researchers this year's Nobel Prize. Light itself is the protagonist or main actor in the artist's work. Our understanding of its nature is always linked to space. Rebetez's exploration of space and our interaction with it is a major theme of his artistic work and runs through his entire oeuvre. He is mostly interested in transitory spaces, like staircases, passageways or waiting rooms – the spaces which involve human movement. Light usually accentuates architecture, whereas, here, light creates the space that envelops us.
The aesthetic beauty of the artist's objects and the warm color of their light triggers an inner movement and a desire to approach them for warmth and shelter – reminiscent of the light in the window of a flat as seen by a passerby outside. At the same time, Boris Rebetez plays with our usual expectations of the interior and exterior – questioning the language and function of architecture and space