The very personal story of a passionate Collector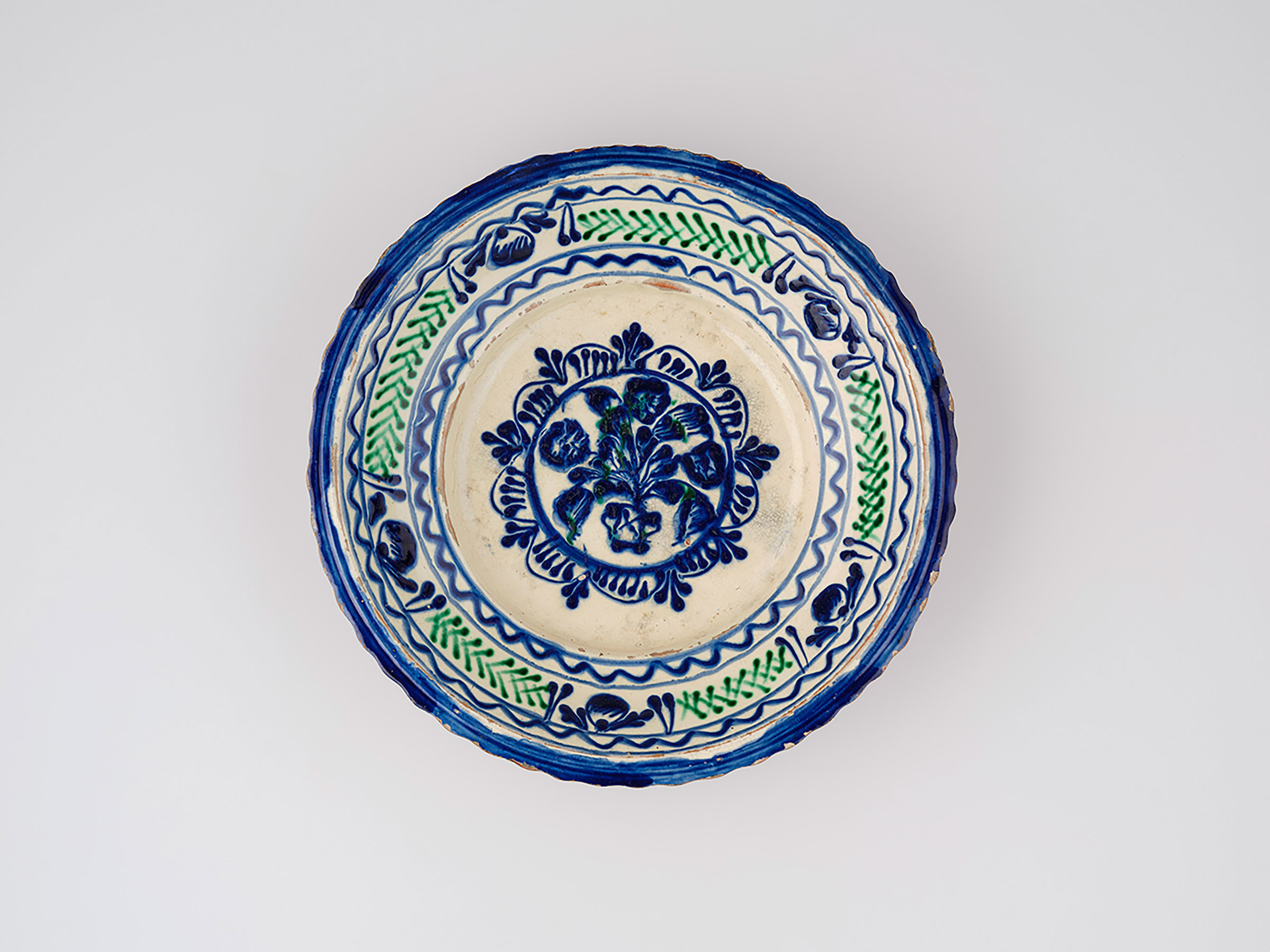 'Transylvania's Hidden Treasures – Ceramics & Textiles from the von Bartha Collection' is currently on view at KBH.G in Basel. Whilst being a "must – see" show this autumn, the exhibition also tells the very personal story of our Co-Founder and passionate collector Miklos von Bartha

Miklos von Bartha's family originally came from Nagyborosnyó, a small village 50 kilometres east of Brașov (German: Kronstadt), which at that time was part of the Kingdom of Hungary, the Principality of Transylvania and the Habsburg Monarchy, and is now part of Romania. A single plate belonging to his grandparents, who left their home in Cluj-Napoca in 1914, survived the two world wars. This plate (header image) became the first piece in von Bartha's collection. Most of the objects were acquired in Hungary, where high-quality pottery was in high demand.
Starting from this single plate, Miklos von Bartha has spent over 50 years building a collection that includes more than 600 objects. 186 of these items were chosen for the exhibition at KBH.G, creating a stunning juxtaposition of ceramic and textile works.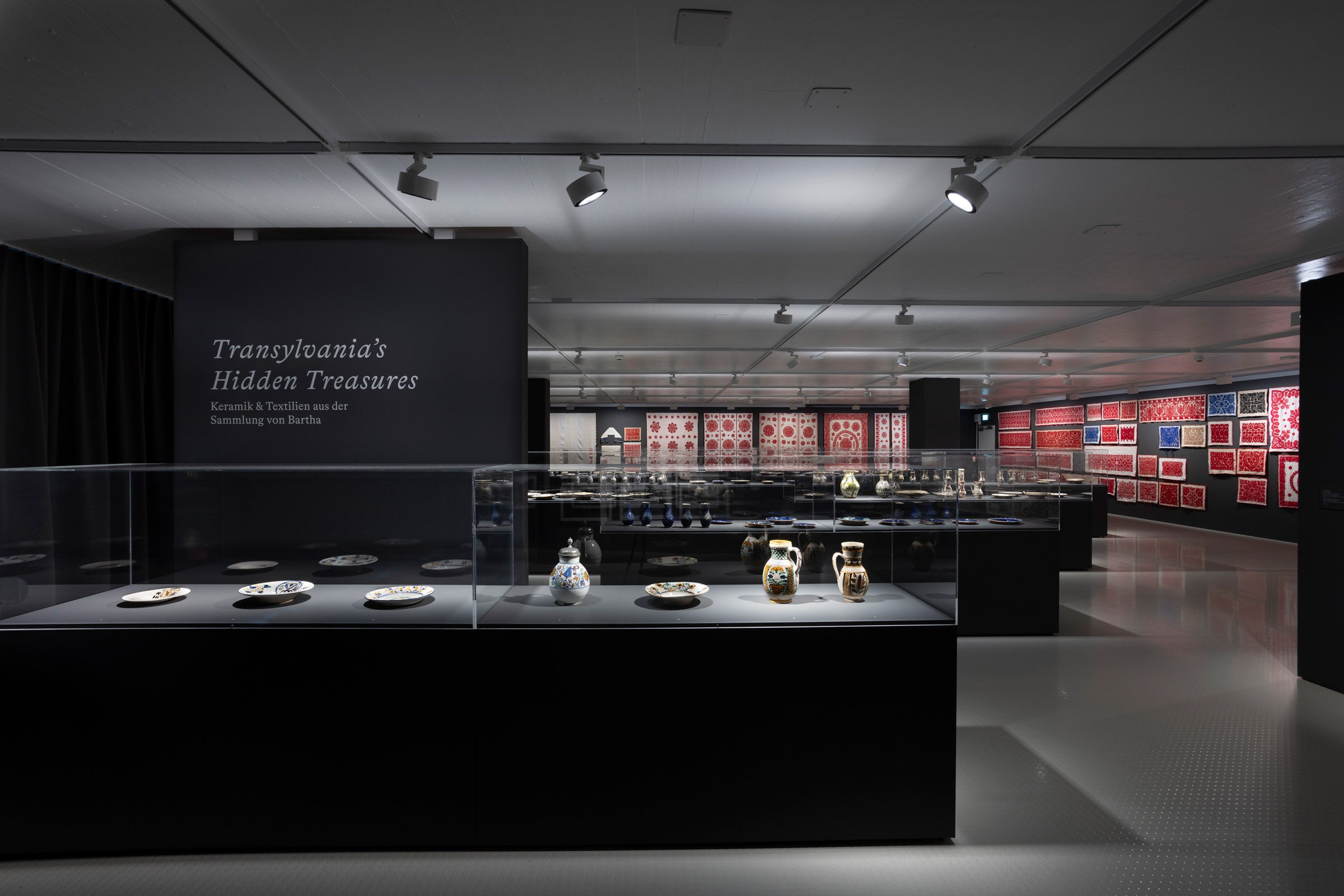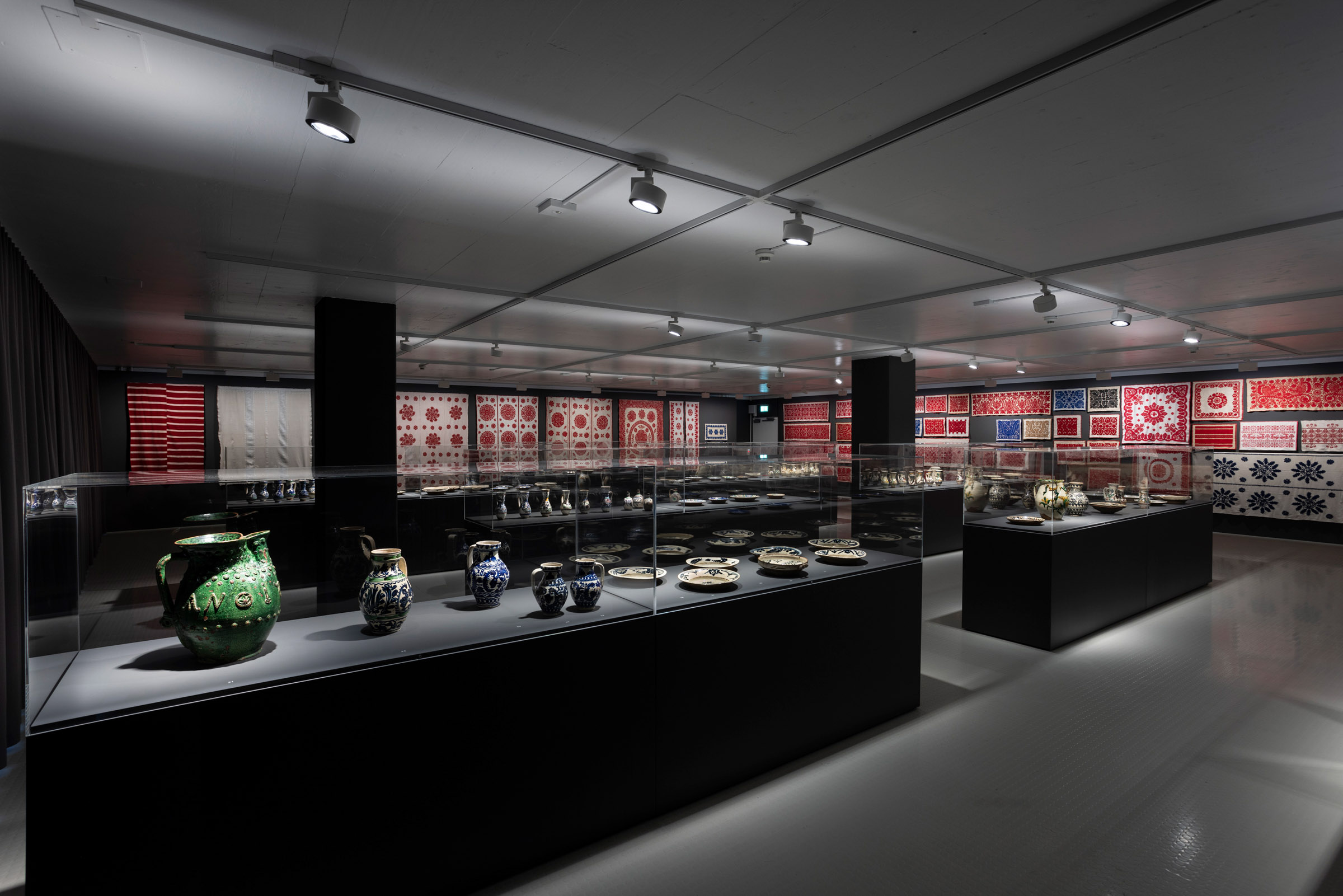 Miklos von Bartha states: "The objects commercial value has never interested me. I bought these pieces due to my spiritual attachment to Transylvania. After the exhibition, I will put my favorite pieces back in my home and office and enjoy them every day. I had promised my family I would limit my collecting activities. But of course, that's impossible. It was not until the beginning of April of this year that I acquired catalog number five, the wonderful ceramic plate from Alvinc, which is so important for the collection. Much to the delight of my sons, who can look forward to further acquisitions."
Error. No content found for Slider
The ornamentation and richness of colour seem timelessly modern,  reflecting a contemporary taste and lifestyle that sparked the  collaboration between Miklós von Bartha and the Milan based fashion and interior designer JJ Martin, founder of La Double J.
Raphael Suter, Director Kulturstiftung Basel H. Geiger states: "The diversity and timelessness of the ornaments inspired JJ Martin to create her own collection of homeware and dresses, which sold out very quickly. For the exhibition she has followed up with another collection, presented in a space she designed herself."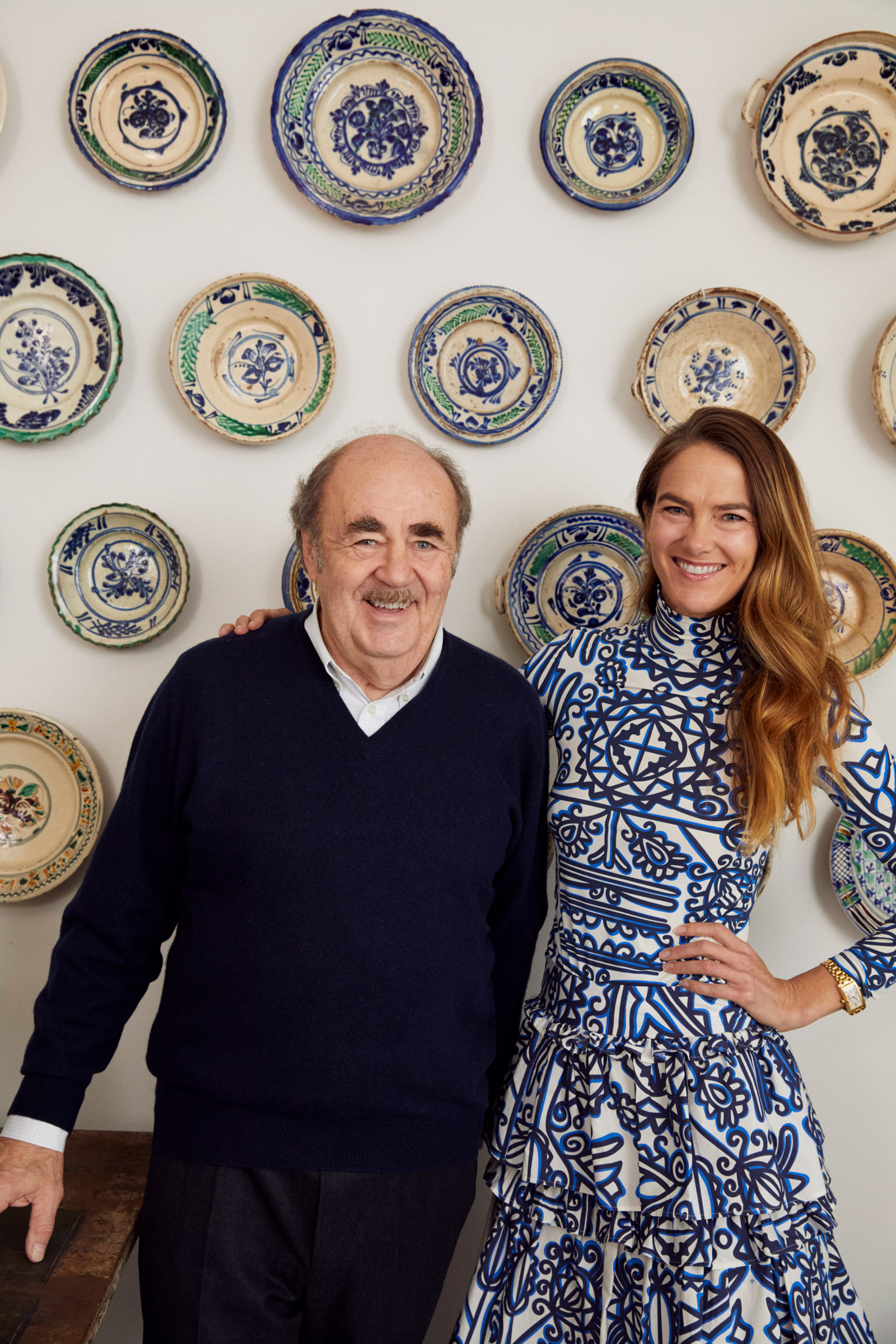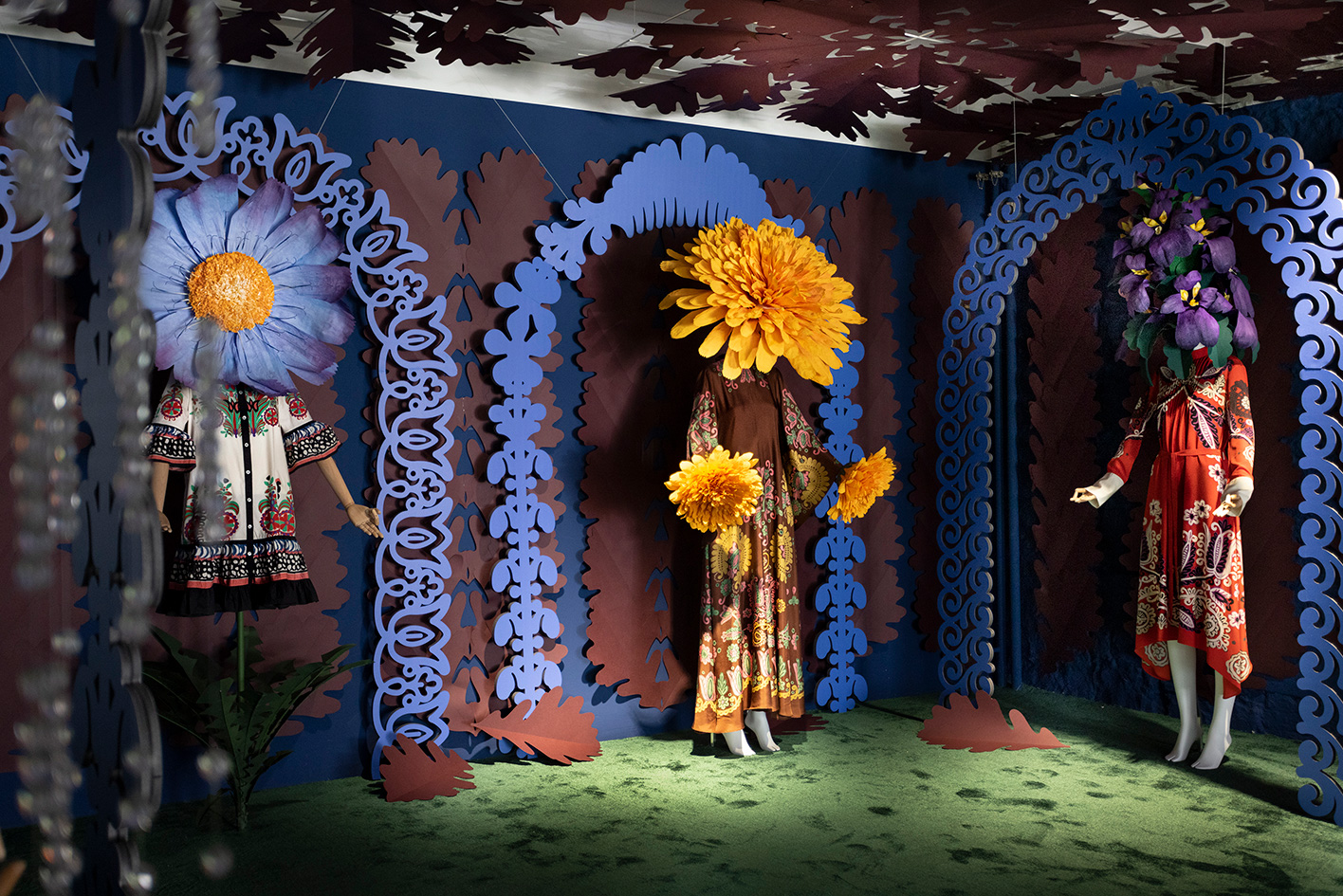 Following Miklos and JJ Martin's first encounter in the Engadin Valley, Martin discovered the von Bartha collection during a visit to Basel:
"On the day I visited him in Basel, Miki led me through the chic all – white, bright gallery whose sharp walls display brilliant works by artists such as Imi Knoebel, Landon Metz, Marina Adams, Karim Noureldin, Claudia Wieser and Athene Galiciadis. Then he led me to the back of the gallery, past the kitchen to a secret door where gallery visitors never go. When he unlocked and opened the door, I was privy to an enchanted forest of treasure: a eye popping patterns, textiles, painted furniture, and ceramics. The floor was covered with a bear skin rug, the walls were lined with rows of delicate mounted skulls of stags, and the bed was covered in a maximal mash – up of dancing embroideries. (…) We flung open the painted folk antique cupboards and began to furiously pull out the beautiful printed and embroidered bed linens and pillows. There were hundreds of them. All around me swirled the mesmerizing handwork of eighteenth- and nineteenth-century hand-painted plates and vases that hung with pride in neat rows on the walls. They were rare, simple, and dazzlingly beautiful.
Transylvania's Hidden Treasures presents highlights from Miklos von Bartha's private collection of Transylvanian folk art, in an unprecedented collaboration with the fashion and interior designer JJ Martin, founder of La DoubleJ.
On view until 6 November 2022 at Kulturstiftung Basel H. Geiger, Spitalstrasse 18, 4056 Basel. Check out their public programme! From encounters with designer JJ Martin to ceramics workshops, KBH.G offers a variety of interesting activities to accompany the exhibition.
The exhibition is accompanied by the comprehensive catalogue: Transylvania's Hidden Treasures – Keramiken und Textilien aus der Sammlung von Bartha / Ceramics and Textiles from the von Bartha Collection.
(This text shows excerpts from the same book).